Lamborghini to introduce plug-in hybrid Huracan in 2022
Lamborghini is reportedly working on the next generation of its bestselling sports car, the Huracan and the big news is that it will be a plug-in hybrid. Known to make some of the maddest supercars on the planet, the Huracan Hybrid will mark the beginning of a new chapter in the glorious history of Lamborghini. The current Lamborghini Huracan is powered by a naturally aspirated V10 engine and as we discovered, during our track test it is one of the most evocative sounds in the automobile world. Besides the V10, Lamborghini also produces a naturally aspirated V12 motor that powers the mental, Aventador. Lamborghini has decided to continue offering a naturally aspirated V12 in the new Aventador that will be launched before the Huracan Hybrid. Lamborghini's commercial boss, Fedrecio Foschini had stated that customers come to Lamborghini to experience the power and performance of their naturally aspirated engines, which is why the next generation V12 motor will continue to be naturally aspirated.
Speaking about the new Huracan, Lamborghini chief, Stefano Domenicali says that the new Huracan will need hybridisation, however, there are no plans to introduce a full electric variant of the supercar. The new Huracan is expected to hit showrooms in 2022.
The biggest challenge for any plug-in hybrid car is weight management. Batteries add considerable kilos to the overall weight of a car, and this has a bearing on performance and handling. Now, when you consider a super car, like the Lamborghini Huracan, the challenges are enormous. Lamborghini is working on this and its solution is to use next-generation, solid-state battery technology. It will not only help reduce weight but also enable an electric only mode. R&D head, Maurizio Reggiani has indicated that though Volkswagen and Porsche has invested heavily in developing solid-state batteries, integrating technology from a sister brand is easier said than done. This is down to the fact that Lamborghini cars have a completely different character.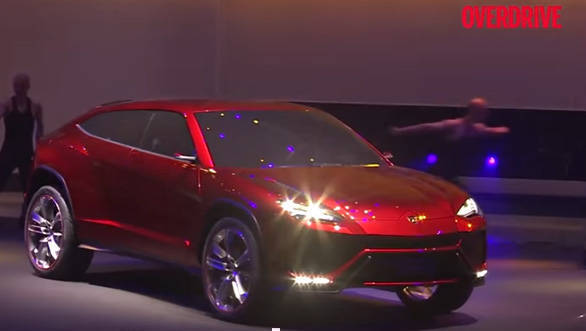 All said, with Lamborghini taking the plunge and deciding to develop a plug-in hybrid of its popular supercar, it clearly shows hybrid cars are the future. It's already known that the upcoming Lamborghini Urus SUV will feature plug-in hybrid technology.
Price (Ex-Delhi)
Starts Rs 3.22 Crore
Price (Ex-Delhi)
Starts Rs 3 Crore