Lamborghini introduces merchandise range in India
Automobili Lamborghini S.p.A., better known as Lamborghini, has launched the company's range of merchandise, the 'Collezione Automobili Lamborghini', in India.
Lamborghini computer mouse
Lamborghini are creators of some of the most exclusive hypercars. The merchandise will be sold only through authorised Lamborghini dealerships in the country which are currently located in Delhi and Mumbai.
The Lamborghini fashion collection was launched in 1999 in global markets, with additions to its existing range every year. With the 'Collezione Automobili Lamborghini' introduced in India, the brand plans to have on offer clothing range for men, women and children, leather goods, accessories, pieces of jewelry, electronic items, travel bags, fountain pens and scale models of Lamborghini cars.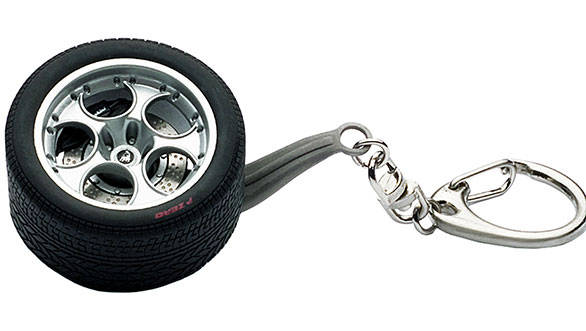 Lamborghini wheel key holder of Murcielago by Auto Art
"Looking at the growing interest for the Lamborghini brand in India, we are proud to introduce 'Collezione Automobili Lamborghini'. To own a piece of Lamborghini becomes a visible sign of belonging to a more glamorous and exclusive world. With introduction of the Lamborghini collection in India, aficionados can now find accessories and merchandise to cherish with their top-end Lamborghini super cars," said  Pavan Shetty, head of operations, Lamborghini India.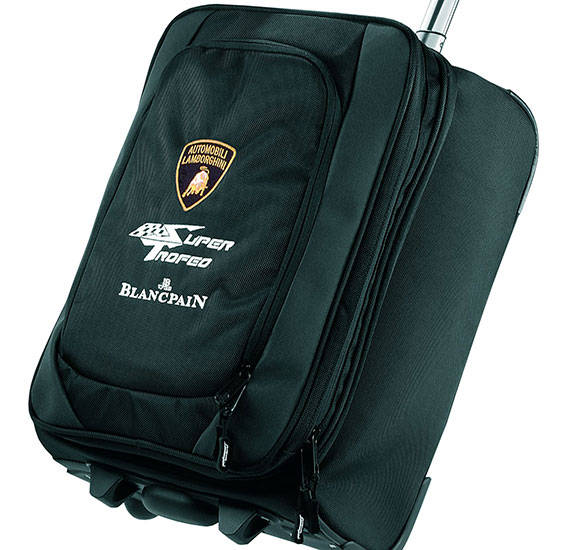 Lamborghini bag
At first, only select premium products will be introduced. The company will slowly start offering the entire product range and will gradually expand the range over coming months.
Lamborghini recently opened their second showroom in India in Delhi. Lamborghini Delhi is located at Mathura Road and offers the entire Lamborghini range including the Aventador Roadster LP 700-4 and the Aventador.