Lamborghini Huracan Evo RWD Spyder launched at Rs 3.54 crore
Lamborghini India has launched the Huracan Evo RWD Spyder in the country at a price of Rs 3.54 crore, ex-showroom. The rear-wheel drive Evo Spyder sits Rs 32 lakh above the RWD Evo Coupe, launched in 2020, and comes in at Rs 20 lakh below the AWD Evo Coupe, and further, Rs 55 lakh below the AWD Evo Spyder variant.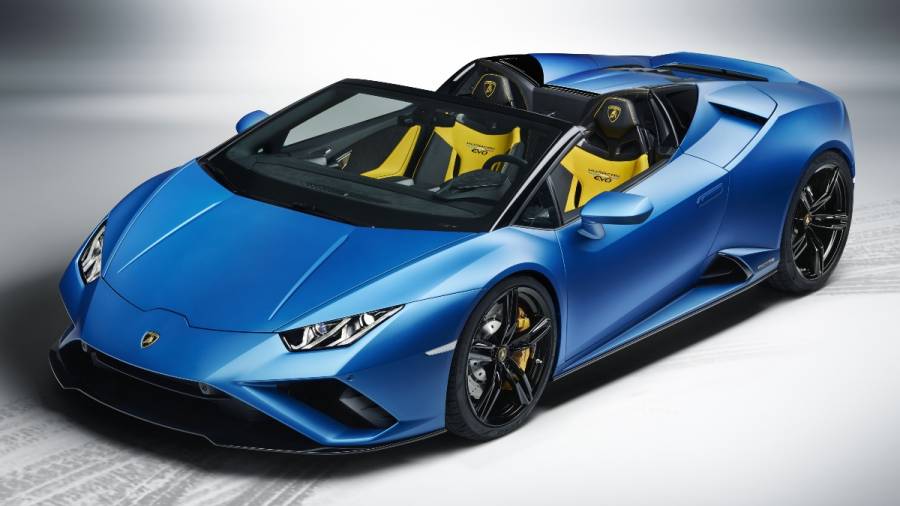 Powered by a 5.2-litre naturally-aspirated V10 engine, mated to a 7-speed dual-clutch automatic, the Huracan Evo RWD Spyder dispenses with the 0-100kmph run in 3.5s (0.2s slower than the RWD Coupe), does the 0-200kmph run in 9.6s, and operates its folding fabric roof in 17s. Top speed stands at 324kmph, same as the RWD Coupe, though the AWD Spyder betters the RWD Spyder by 0.4s in the run to 100kmph from standstill, thanks to an additional 30PS and 40Nm, and the fact that power is sent to all four wheels. The RWD Spyder adds 120kg in the folding roof mechanism to the kerb weight of the RWD Evo, for a total of 1,509kg, which explains the drop in outright performance versus the hard-top rear-wheel drive Huracan Evo. 
The RWD Spyder carries forward the styling changes of the RWD Coupe versus the regular AWD Evo Coupe and Spyder models, and with the exception of the fabric roof, is identical to its RWD Coupe sibling. Speaking of, the roof can be operated at speeds up to 50kmph. With the roof closed or open, the glass rear window can also be lowered to let in more engine sound from the mid-mounted V10, otherwise acting as a windshield when raised. Further, removable lateral windshields can also be affixed to quieten wind roar at high speeds. 
Price (Ex-Delhi)
Starts Rs 3.21 Crore