Kumho Tyres opens new plant in Yongin City, South Korea
Kumho tyres, as part of its expansion plan, has now started a new world-class R&D centre on September 2. Constructed over the last five years in YonginCity and very close to the South Korean capital, Seoul, the state-of-the-art premise is located in a 34,873 square metre plot and has a floor area of 22,823 square metres.
This is split between research and testing requirements and staffed by about 600 expert researchers from Korea and across the world, who will operate the latest IT equipments, physical testing equipment, chemical and instrumental analysis equipment, performance research equipment and much more in the development of new market-leading products.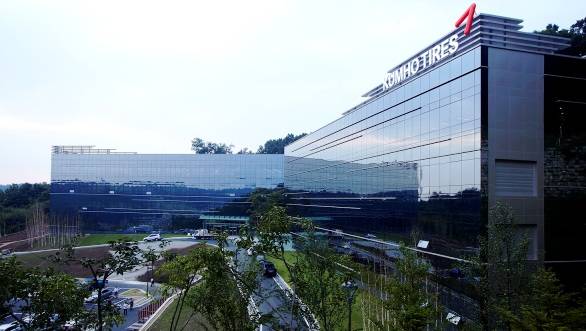 The centre will also serve as the hub of Kumho's global R&D network that comprises of Kumho Tire America Technical Centre in Akron, USA; Kumho Tire Europe Technical Centre in Frankfurt, Germany; Kumho Tire China Technical Centre in Tianjin, China and the Kumho Tire Performance Center in Gwangju, Korea. As a result of the new facility, the Gwangju centre will now be given over to the evaluation and quality monitoring of finished products.
YonginCity, the new location, is an established centre for automotive R&D in Korea and is already home to Hyundai Kia Motors, Hyundai Mobis and Renault Samsung, amongst others. Major automotive parts manufacturers are also based here, from which Kumho expects to enjoy many benefits; and also procurement of top-class employees.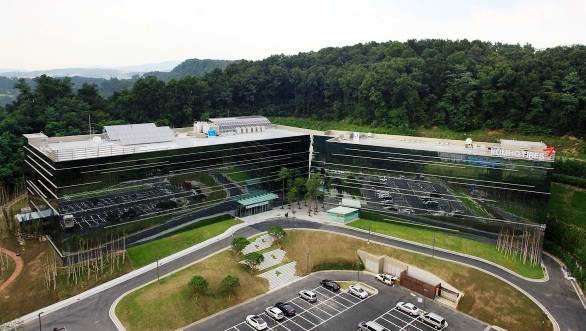 "The surest way of becoming a global tyre company is to secure world class technical prowess. The completion of our expertly-staffed new centre will allow Kumho to expand its factories and increase OE supplies to overseas car makers," said Kim Chang-Kyu, CEO, Kumho Tyres.