KTM 390 Adventure launch in India set for 2019! Does not debut at EICMA 2018
At the EICMA motorcycle show in Milan, just after the KTM press conference, I ran into Hubert Trunkenpolz, the KTM chief sales officer. And I got to ask him the one question that all of us and most of you wanted to ask, "Where is the 390 Adventure?" Trunkenpolz said simply that there appeared to be some misunderstanding in terms of how the KTM India press release from mid-2018 was interpreted in the media - by us to be sure as well. This release arrived just days before BMW Motorrad G 310 R and BMW G 310 GS were (finally) launched in India. And it said simply that KTM confirms that 390 Adventure for sale in India in 2019.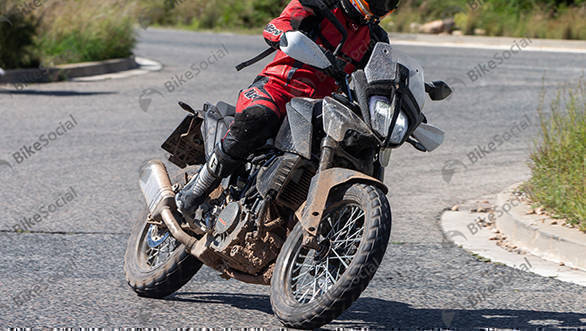 I made the mistake of concluding that the KTM 390 Adventure launch process would fall into the normal schedule. Which usually means a global debut of a near-production concept, or the production motorcycle itself at one of the big motorcycle shows at the end of the year, followed by the launch a few months later.
To wit, we expected KTM to show the 390 Adventure at Intermot and when that did not happen, we were convinced that the 390 Adventure would show its face - okay, the spy shots already hinted at styling - at the EICMA show in Milan, the biggest motorcycle show of the year. A place rife with motorcycles and promises of next year.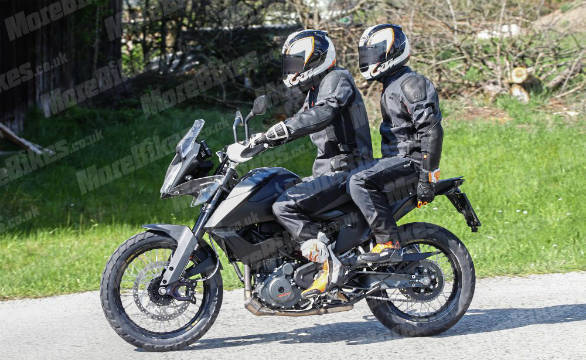 Trunkenpolz said, "The 390 Adventure project is on-going. It will definitely be at EICMA 2019." I spoke to KTM India officials who said exactly the same thing - that their declaration of a 2019 launch was still on, that no one promised a Milan show debut and that the 390 Adventure will, in fact, arrive in the 2019 calendar year. It would appear that our fervent hopes were a house of cards and at EICMA, there was a bit of a breeze.
The new information reiterates the old launch announced and can only be interpreted in two ways. First, the 390 Adventure arrives in India at some point in the calendar year and the motorcycle is shown at the 2019 EICMA show, as Trunkenpolz said. Or, it debuts at EICMA next year, and is brought to the Indian market right after - in effect what we were expecting this year. In either case, the wait - yours as well as ours - continues.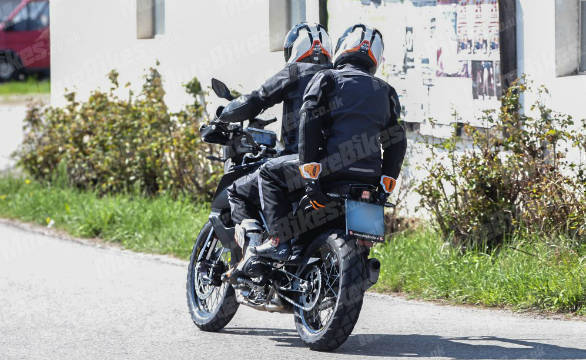 What we do know for sure is that the KTM 390 Adventure will use the same engine as the KTM 390 Duke, with minor tuning differences and/or lower gearing to fit its role as a touring and light off-road ready motorcycle. The frame will either be all-new (most likely) or be heavily revised from the current Duke platform (unlikely, it will cause an unnaturally high seat height). There will be longer travel suspension and new wheel sizes suited to the role. Prices are expected to fall in the range of about Rs 30-40,000 more than the equivalent KTM 390 Duke. ABS will be standard, of course.
2018 KTM 790 Duke
Trunkenpolz also commented on the prospects of the 790 motorcycles coming to India. The backdrop to this is strong rumours and partial confirmations from our sources that the 790 Duke is almost ready to go on sale. Trunkenpolz said, "Our Indian partner is working on that project but I do not believe there is a decision that I can discuss with you today." In offline conversations, KTM India officials also confirmed that the 790s were being worked upon with a view towards an Indian innings but that no further comment was possible. There is a lot of background work that KTM India and Bajaj Auto have to do ahead of  the launch the 790s, of course. That's the process of figuring out the mechanism (CBU, CKD, local production), the logistics (importing kits, local suppliers) and much more.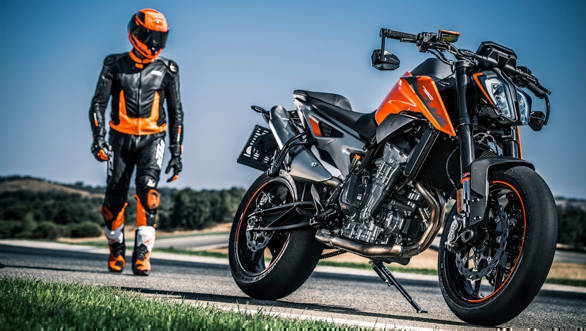 2018 KTM 790 Duke
Also see: KTM 390 Adventure | First Ride Review

Our sources still say that the 790 Duke will arrive first, most likely in February and that the 790 Adventure will follow on an unknown schedule and the latter will be the more expensive of the two. They say CKD assembly will give us a sub Rs 9 lakh 790 Duke on-road.
KTM India said that only that the KTM 790 twin-cylinder motorcycles are being worked on for a possible India launch, but no final decision or comment can be made at this time.
Price (Ex-Delhi)
Starts Rs 2,99,000
Price (Ex-Delhi)
Starts Rs 2,85,000
Price (Ex-Delhi)
Starts Rs 2,52,928