Koenigsegg Agera RS replacement teased before 2019 Geneva Motor Show reveal
Koenigsegg has revealed a sketch of its upcoming supercar that is all set to debut at the 2019 Geneva Motor Show. Called the successor to mind-bending, Agera RS or in other words the world's fastest production car, the new Koenigsegg promises even more performance!
The sketch was revealed to attendees at the opening ceremony of Koenigsegg's new sales and after sales set up in Australia. It showcases the low and wide rear of the car with a massive wing that's as wide as the car. The Targa style roof, a mainstay of Koenigsegg appears to have been incorporated in the new car. There's a huge diffuser below the rear bumper and we expect Koenigsegg to work its aero magic to the car's undertray for improved downforce.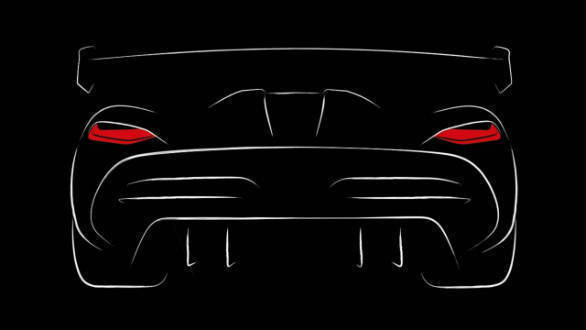 Christian Von Koenigsegg, founder and the chief at Koenigsegg said that the new supercar will feature an evolution of the Agera RS' 5-litre, bi-turbo V8 engine. It is expected to produce about 20-30PS more and have a higher rev limit.
Koenigsegg's Direct Drive transmission technology that debuted in the Regera hypercar will not be included in the new supercar. That said, and knowing Christian, the new supercar is expected to feature unique technologies to make it the fastest Koenigsegg ever.
Christian has also hinted that the car could possibly breach the 300mph (482.803kmph) barrier given the fact that the Agera RS set the record at 284.55mph (457.49kmph). For now, watch the Koenigsegg Agera RS set the fastest production car in the world record.