KIA's got Soul…
It's not much of a secret, we had told you about how Kia Motors was scoping out India, looking for space to start off a production facility and thereon as a market to expand its business. Well, here is a bit more news about Kia and its India plans, information I was privy to after a trip to its facilities in South Korea. Kia hasn't firmed up plants yet about entering India. Despite all the news floating around and depending on the strategy adopted, Kia could take anywhere from a year to three by the time they set shop in India.
Officially, Kia Motors says they are continually evaluating potential locations for overseas manufacturing facilities, including India to secure additional engines for future growth. However, as of now, no concrete plans have been finalised. First off, who is Kia Motors? Kia is a Korean automotive manufacturer whose legacy dates back further than that of Hyundai. Kia started off as a bicycle manufacturer and eventually evolved to building commercial vehicles and then passenger vehicles. Sometime in the financial crisis of the '90s, a merger with Hyundai helped them keep relevant.
Just over a decade ago, Kia was some 20 places behind most of the other manufacturers in the world; today they are inside the top 10. Kia has adopted a sporty and dynamic stance through the products they sell around the globe. From small cars to luxury sedans, SUVs and estates, buses and trucks, Kia has a wide portfolio today. Some of the more popular cars that you may/may not be familiar with are the Picanto (a small hatchback) and the Rio (a premium hatch similar in size to the i20 and Baleno). Kia also makes SUVs, some of them quite popular, especially in the USA, like the Sportage, an entry-level SUV and the Sorento, a larger SUV.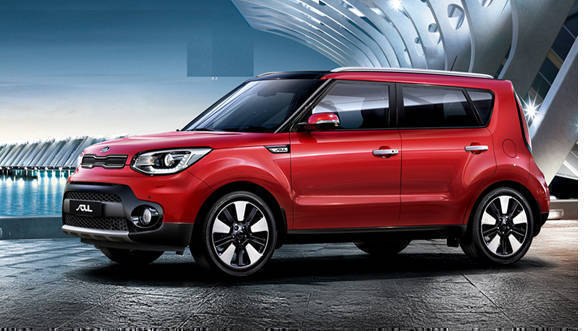 They also make the Soul, a funky SUV similar in appeal to the forthcoming Ignis from Maruti Suzuki, though it is larger in size than the Ignis with substantially more interior space. They also make a very cute and hugely practical MPV called the Ray, shaped in the tall boy style like the WagonR. The Ray is absolutely astounding since it is under 4 metres in length and yet feels more spacious than much larger SUVs. The range goes all the way up to the K7 Cadenza and the K9, flagship sedans that compete against the likes of the 5 Series and the S-Class. The one binding theme that threads its way through all of the Kia cars is their unique sense of style and design, both in the exteriors and handsome interiors.
No car is spared the detailing required to make them a visual delight. At least on the inside. Even the small Picanto has one of the best-looking interiors I've seen on a small car, with brilliant build quality, fit and finish. Even the quality of materials used had us transfixed. Designer Peter Schreyerwho has been with the company for many years and given the cars quite an edge over its competitors. Upmarket, sophisticated and with a distinctly European flavour makes these cabins interesting places to be in. Kia's cars are focused at attracting a younger audience for whom dynamics, performance and styling play a much larger purchase factors over cost and efficiency.
Apparently in South Korea itself, since most of the young people who join the workforce can't afford to buy a house within Seoul due to the high cost of acquisition, they prefer to splurge on a good car and that is the audience Kia targets. It's a similar situation in various other parts of the globe. However, what exactly is the strategy they will adopt if and when they step into India is yet to be seen.
Another indicator of their ambitions to connect with a younger audience is their associations with various sports like soccer and tennis. Kia have a soccer world cup sponsorship deal.
Also see: Kia Soul EV Walkaround Video