Kia Motors India announces new service packages
Kia Motors India has announced a set of new service offerings to enhance its customers' safety and convenience. These are an expanded pick and drop service and a configurable maintenance package.
With the Advanced Pick and Drop programme, the aftersales process has been made completely contactless. This will also extend to the pickup and drop service where drivers will use a protective seat cover and kit. To make the process completely seamless, documents like the company ID and visiting card of the driver will be shared with customers prior to pick-up. The pick-up and drop service can be requested on an app with regular SMS alerts to customers and map-based live vehicle tracking.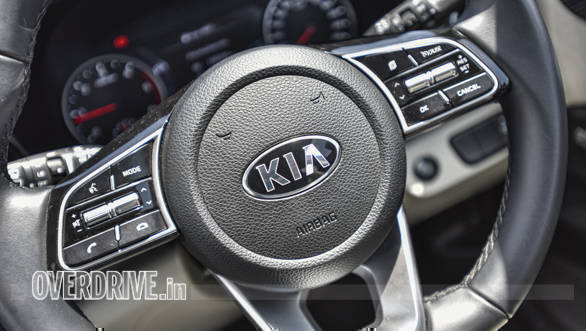 With the My Convenience initiative, customers of Kia cars will be able to choose a service package personalised to their liking. Buyers can first choose a long-term maintenance package to their liking. This includes the cost of spares, consumables, labour as well as wheel alignment, balancing and tyre rotation once a year. Depending on their usage patterns, buyers can choose from a 2 year/20,000 km, 3 year/30,000 km, 4 year/40,000 km and 5 year/50,000 km package.
After this, buyers can further choose from four care packages for their Kia. These are the preventive care(underbody coating, rodent repellent), fresh care(interior and exterior enrichment), AC Care(AC evaporator cleaning and disinfection) and hygiene care(fumigation, carbon air filter). Customer also geta a complimentary alloy/wheel care service and an additional 10% discount for the other car care services if availed during the program duration. The My Convenience package can be purchased up to 1 year or 10,000 km into owning any Kia car.