Kia K900 to debut at the 2013 Los Angeles Motor Show
South Korean automaker Kia has announced that it will bring its new K900 premium sedan to next month's LA Motor Show. The RWD flagship luxury sedan by Kia is designed specifically for the US market and will go on sale next year.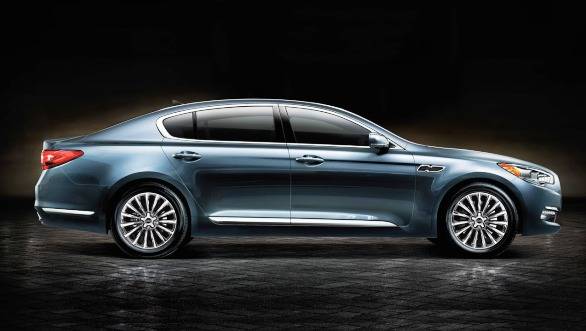 The RWD luxury indulgence will go on sale next year in the US
The car is known as the K9 in Korea and the Quoris globally. The K900, in the US, draws inspiration from the Hyundai Equus and Hyundai Genesis. There has been no official confirmation, but the K900 could get the V6 and V8 options, the 333PS 3.8-litre V6 and 429PS 5.0-litre V8 engines from the Genesis. Expect the K900 to have LED lamp assemblies, infotainment systems and other driver assists.