Key moments of the Indian Auto industry in 2022
A lot happened over the year 2022 and there certainly more than many stories that impacted the Indian automotive industry in one way or another. We've been through the good, bad and the ugly we've decided that before we turn to what 2023 has in store for us, let's take a recap of what were the ups and downs of 2022.
Tyre manufacturers handed heavy fines
On February 2, the Competition Commission of India (CCI) ordered a monetary penalty against five major tyre producers for "cartelization."
According to the CCI, the tyre manufacturers shared price-sensitive data through their association's platform, therefore breaking the legislation against anti-competitive agreements. Apollo Tyres was fined Rs 425.53 crore, MRF Ltd was fined Rs 622.09 crore, CEAT Ltd was fined Rs 252.16 crore, JK Tyre was fined Rs 309.95 crore and Birla Tyres was fined Rs 178.33 crore, according to the CCI.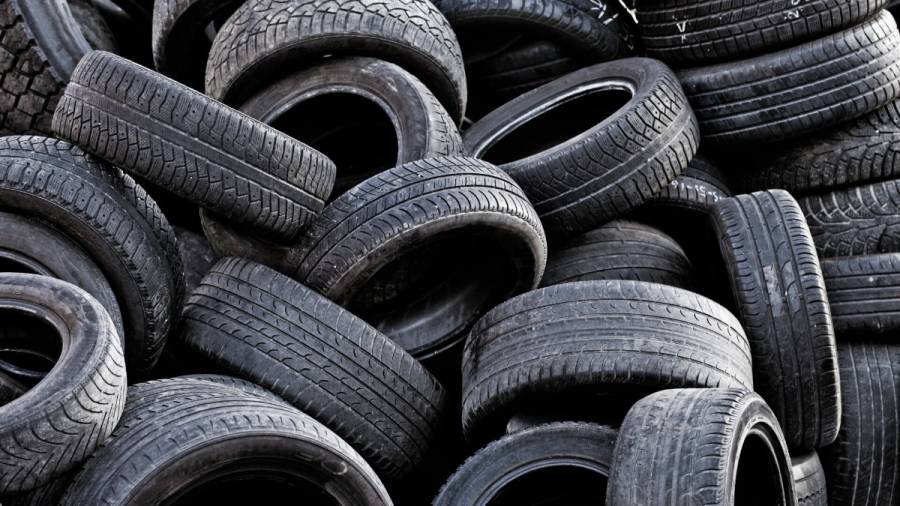 The Automotive Tyre Manufacturers Association (ATMA) has also been fined by the fairtrade regulator for engaging in cartelization by acting in concert to raise the prices of cross-ply/bias tyres variants sold by each of them in the replacement market, as well as to limit and control production and supply in that market. The Commission found that ATMA gathered and consolidated data on production, domestic sales, and export of tyres on a real-time basis for each firm and category (both monthly and cumulatively).
The five tyre manufacturers and ATMA were held guilty of contravention of the provisions of Section 3 of the Competition Act, which prohibits anti-competitive agreements including cartels, during 2011-2012, it said.
Tata Motors Gen 3 EVs
Tata Motors also revealed the Tata Avinya, a new electric vehicle concept based on the automaker's new Pue EV third-generation design.
The company's first 'Born Electric' platform will underlie this EV design, which will provide a wide selection of body styles with two- and three-row seating combinations. The Tata Avinya EV was created according to Tata Motors' third-generation design philosophy, according to the company.
The Tata Avinya EV concept has a radically different aesthetic aspect within the cabin, which is simple and focuses on greater space and comfort. According to the carmaker, it was meant to provide additional room for people, as well as excellent structural safety, dust protection, and enhanced driver assistance.
The Tata Avinya is said to have been created with the Indian market in mind. According to N Chandrasekaran, Chairman of Tata Group, it would also seek the worldwide market. The automaker also announced that it plans to sell the Avinya EV in India in 2025
On account of the recent e-scooters catching fire, Manufacturers of electric two-wheelers have been instructed by the government not to release new models until fires are examined.
E-scooter manufacturing was halted
On account of the e-scooters catching fire, manufacturers of electric two-wheelers were instructed by the government not to release new models until fires are examined.
The instruction was delivered to manufacturers during a conference convened by the ministry of roads, transport, and highways to examine the surge in fires using electric two-wheelers. If one of the scooters in a batch is involved in a fire, all-electric two-wheeler manufacturers have been urged to recall the whole batch.
Following a number of incidents in which some lives were also lost, Transport Minister Nitin Gadkari requested electric vehicle manufacturers to voluntarily recall defective electric two-wheelers last week. Ola, Okinawa and Pure EV allegedly recalled over 7,000 e-two-wheelers a week following Union Minister, Nitin Gadkari's call.
Elon Musk said "No" to India?
In a Twitter exchange, Elon Musk stated that Tesla will not set up a manufacturing facility in any country where they are not allowed to first sell and service cars. This was in response to whether Tesla would set up a plant in India. With this stance, it seems unlikely that the firm will be able to make a reasonable business case for itself in the Indian market, putting a halt on its India plans.
Tesla India had put in place a February 1 deadline to re-evaluate its India launch plans, to see if the Indian government would bring in a new import tariff structure for EVs with this year's Union Budget. With no change in the policy announced, Tesla has decided to call off the brand's India launch for now. The company has stopped scouting for showroom location it was in the process of doing earlier and has re-assigned the small team it had put in place in India to other roles globally.
Another factor behind this decision has been the current supply shortages plaguing carmakers globally. Like many other firms, Tesla too is having to closely monitor its production and reallocate resources for maximum efficiency.
V Krishnamurthy passes away
One of the pioneers of the Indian Automobile industry, V Krishnamurthy, the founding Chairman of Maruti (now Maruti Suzuki) passed away on June 26 at the age of 97.
His home base was Chennai. In 1981, after the government established Maruti Udyog, Dr Krishnamurthy was named vice-chairman and managing director of the business. He established Maruti and ushered in the modern age of the Indian automobile industry, fundamentally changing it with the release of the Maruti 800.
Tata takes over Ford's Indian plant
Ford India (FIPL) and Tata Passenger Electric Mobility (TPEML) signed a Unit Transfer Agreement (UTA) for the purchase of FIPL's manufacturing facility in Sanand, Gujarat. The cost of the arrangement is estimated to be Rs 725.7 crore.
According to the terms of the deal, TPEML will assume ownership of the whole plot of land and all structures on it, the vehicle manufacturing facility's machinery and equipment, as well as the transfer of all FIPL's qualified workers who work at its Sanand vehicle manufacturing activities. Ford India will, however, under mutually agreed-upon terms, lease back the land and structures under the powertrain production plant. In the event that FIPL ceases such activities, TPEML has promised to give employment to the qualified workers at this factory.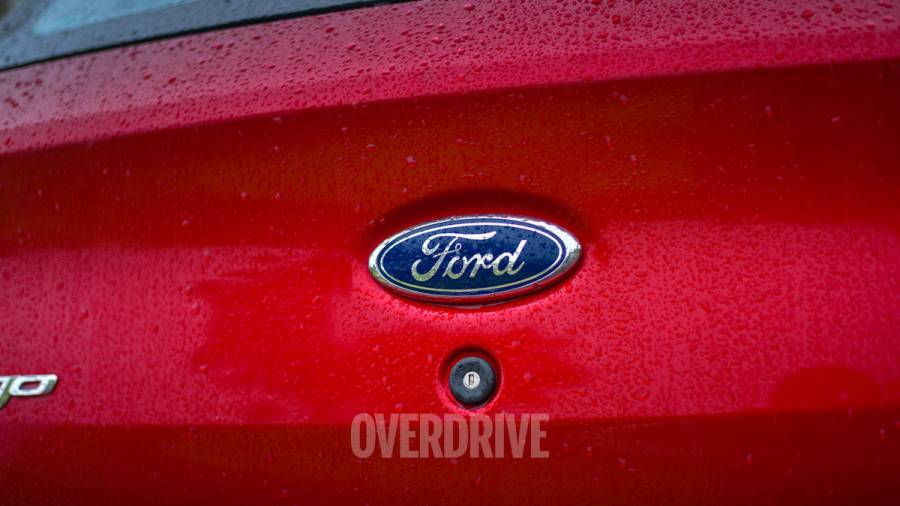 With the acquisition, Tata Motors would have access to a 3 lakh unit per year manufacturing capacity that may be increased to 4.20 lakh units per year. TPEML would undertake the necessary expenditures to modify the factory to accommodate the current and next car platforms from Tata Motors. The plant is also close to Tata Motors Passenger Vehicles' current Sanand manufacturing location.
Mahindra showcased some EV concepts
Mahindra made the biggest play yet by an Indian carmaker in the EV space while announcing its electrification plan for the next decade. The company will launch two new EV sub-brands, XUV and BE, while also revealing five EV concepts which will launch between 2024 to 2026.
These five new EVs will be sold across two new EV-only sub-brands. The first of these is XUV and ties in with its existing XUV range of premium SUVs. Here, the Twin-Peaks logo will be finished in copper and the EVs here will be a more futuristic take on current Mahindra offerings focused on its existing buyers.
At the core of these five offerings with be a ground-up new EV architecture which Mahindra calls INGLO. This architecture will be one of the lightest skateboards around and will be fully modular and scalable to fit a range of models. Volkswagen will supply various components for the INGLO architecture.
Mahindra will equip these EVs with LFP batteries. These battery packs will be of a common design and carry standardised cell-to-pack technology but will be scalable for size between 60 to 80 kWh. The battery packs will use the newest blade and prismatic battery architectures to optimize energy density and safety. These batteries will be able to charge at up to 175 kW, good for an 80 per cent charge in 30 minutes. The battery management system has also been designed to maximize range, longevity and safety.
As for range, Mahindra EVs based on the INGLO architecture will offer a high level of regen and as with most EVs aerodynamics will be enhanced as well and low-rolling resistance tyres will be used. There will also be zero-drag wheel bearings and high-efficiency cooling and HVAC systems to further improve efficiency. The EVs equipped with AWD will have a WLTP rated range between 435 to 450 km.
Expectedly, there will be a full suite of ADAS technology to go with this with Level 2+ autonomy. These SUVs will be equipped with five radars to achieve this.
Ola Electric tease first car
The first Ola Electric car is seemingly a high-performance EV four-door coupe which will debut by the summer of 2024 and will be the first of six electric cars built on two platforms.
While only renderings of the Ola Electric car have been shown, Ola Electric has revealed some broad details about its first electric car. The Ola Electric car will not be a bare-bones mass-market offering, focusing on high levels of performance and technology. The company says the EV will have a 0 to 100 kmph time of under 4 seconds while still having a 500 km range. The car will have a low 0.21 drag coefficient and come with an all-glass roof.
Ola Electric also announced it will expand its Futurefactory project to include an even larger two-wheeler production plant, a Gigafactory and a four-wheeler plant. This facility will produce one million cars, 10 million two-wheelers and 100 GWh of battery cells. The cells for the Ola car should probably we produced inhouse since Ola has set up a new battery research and development centre that will soon supply cells for its scooters.
The Ola Electric car is set to debut in India by the middle of 2024. Deliveries should begin post that in the same year. While there has been no information on pricing, Ola is looking to undercut global EVs with its offering, so expect to see a price between Rs 40 to 50 lakh.
Cyrus Mistry dies in car crash
In other sad news, Cyrus Mistry, former Chairman of Tata Sons, and Head of Tata Motors died in a tragic car accident near Palghar, 135kms from Mumbai. He was on his way back from Ahmedabad with three others when the car hit a divider of the bridge over the Surya river and caused the accident which took his life and another associate's.
Cyrus Mistry was the younger son of Lt Pallonji Mistry who was the owner of the Shapoorji Pallonji group and the biggest stakeholder in Tata Group. He was the managing director of the construction giant Shapoorji Pallonji group before he was the chairman of Tata Group for the years 2012-2016 after which he was removed from the position in a dramatic ouster. His demise is a dark day for the business world all across the nation.
Six Airbags made mandatory
Nitin Gadkari, the Minister of State for Road Transport and Highways, has announced that six airbags in passenger cars in India will now become mandatory from October 1, 2023. The earlier deadline for this was October 1, 2022.
Gadkari stated that this one-year deferment in this ruling has been considered given the global supply chain constraints and the negative impact of this currently being faced by the auto industry in terms of chip shortages and resultantly long delivery periods.
A draft notification to make six airbags mandatory was approved in January 2022. Following this, all vehicles to be manufactured in India post-October 1, 2022 within the M1 category were to have six airbags as standard. The Motor Vehicles Act defines the M1 category as passenger vehicles that weigh less than 3.5 tonnes and can carry eight passengers excluding the driver. Gadkari first stated that such a step was in the works in August 2021.
Hero launch electric brand 'Vida'
HeroMotocorp launched a sub-brand 'Vida' which will comprise all of its electric mobility solutions henceforth.
Hero MotoCorp has launched Vida in the midst of a boardroom tussle to see who, from Hero Electric and sister company Hero MotoCorp gets to be the 'Hero' in the electric vehicles space.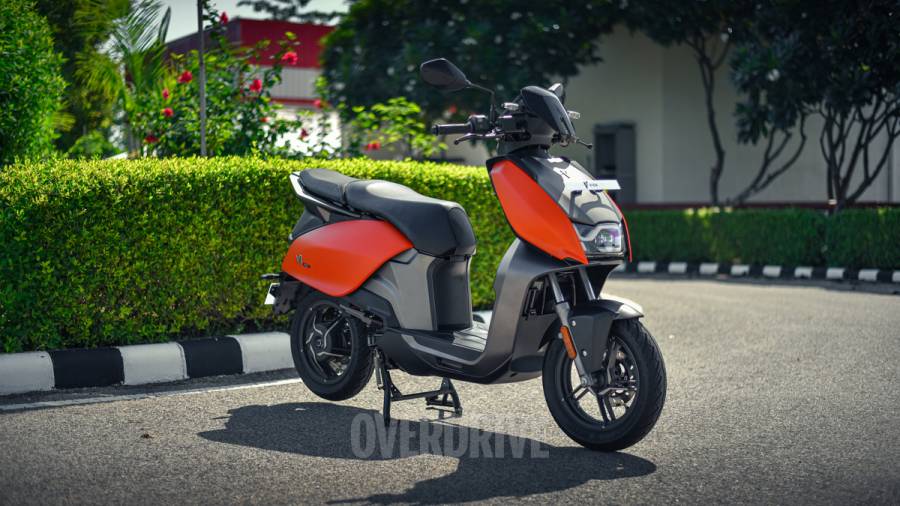 The production of the new Vida model will take place at Hero MotoCorp's 'Green' manufacturing facility in Chittoor, India, with deliveries to customers beginning later on this year.
Kushaq and Taigun pass with 5 stars
The Volkswagen Taigun and Skoda Kushaq, have received complete 5-star safety certification from the Global NCAP for both adult and child occupant protection.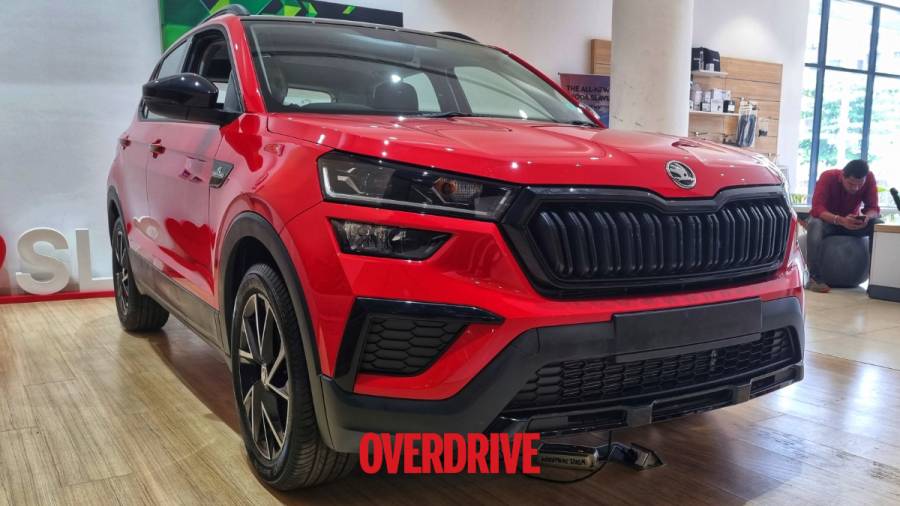 The driver's and passenger's head, neck, and knees receive good protection in the front impact test results. The tibias of the driver exhibited only mediocre to sufficient protection, whereas those of the passenger showed excellent protection. Additionally, the bodyshell and footwell regions are classified as stable. The head, belly, and pelvis had excellent protection during the side impact test, while the chest received only adequate protection.
All tested models are subject to frontal and side impact protection assessments using the Global NCAP's revised crash test standards. Vehicles with the highest star ratings must additionally pass evaluations of Electronic Stability Control (ESC), pedestrian protection, and side impact pole protection.
Vikram Kirloskar passes away at 64
The vice chairman of Toyota Kirloskar Motor, Vikram Kirloskar, passed away at the age of 64.
Kirloskar graduated from the Massachusetts Institute of Technology with a degree in mechanical engineering (MIT). Additionally, he had a number of posts at CII, SIAM, and ARAI. The leader of the Kirloskar Group in the fourth generation was Vikram Kirloskar. He served as Chairman and Managing Director of Kirloskar Systems Ltd. in addition to Toyota India.
According to Toyota India's Twitter handle, his last rites were be held in the Hebbal Crematorium of Bengaluru.
Maruti Suzuki fail major test
The most recent set of Global NCAP crash testing gave the Maruti Suzuki Swift, Maruti Suzuki S-Presso and Maruti Suzuki Ignis a single-star grade.
The Maruti Suzuki Swift earned 19.19 out of 34 points for adult occupation protection and 16.68 out of 49 points for kid occupation protection. With a score of 20.03 out of a possible 34, the Maruti Suzuki S-Presso achieved a 1-star rating for adult occupant protection. This includes 8.19 out of a possible 17 points for the frontal off-set impact and 11.9 out of a potential 17 points for the side deformable crash test. The Ignis obtained a 1-star rating overall after passing the adult occupant protection test with a score of 16.48 out of a possible 34. The Ignis received a rating of 3.86 out of 49 for child occupant safety
Price (Ex-Delhi)
Starts Rs 4.89 Lakhs
Price (Ex-Delhi)
Starts Rs 4.25 Lakhs
Price (Ex-Delhi)
Starts Rs 5.73 Lakhs
Price (Ex-Delhi)
Starts Rs 10.5 Lakhs
Price (Ex-Delhi)
Starts Rs 6.95 Lakhs
Price (Ex-Delhi)
Starts Rs 13.99 Lakhs
Price (Ex-Delhi)
Starts Rs 10.5 Lakhs