Jose Gerard Policarpio from Philippines is Nissan PlayStation GT Academy Asia champion
Jose Gerard Policarpio from Philippines has been named the first ever Nissan PlayStation GT Academy Asia champion. This win gives the 26-year old a spot in the Nissan Driver Development Programme as well as in the 2016 Dubai 24 Hours race.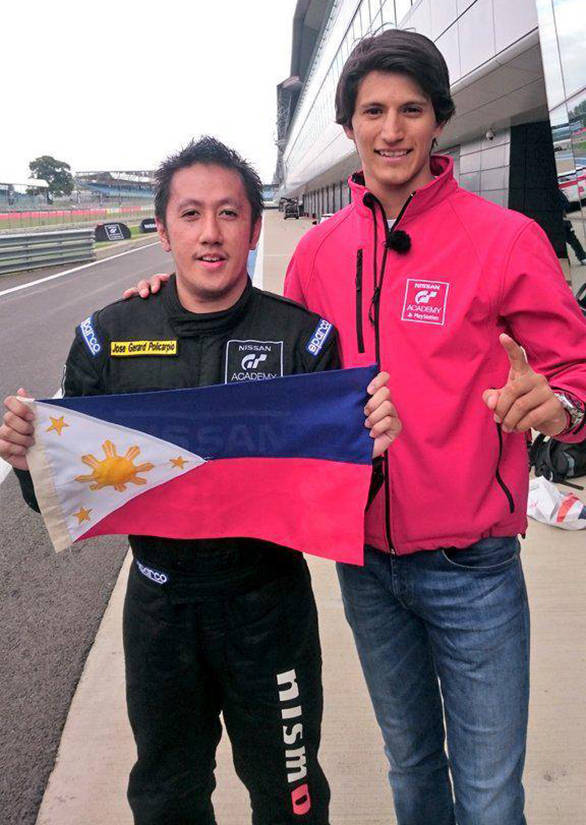 He was chosen as the winner after placing first in a ten-lap race in Silverstone at the end of the six-day race camp. The final ten were lined up at the grid in Nissan 370Z NISMO race cars. The race saw a close fight for first place between Policarpio and pole-sitter Andika Rama from Indonesia. Rama led the race for four laps with a gap of less than a second between him and Policarpio, who then made his move in lap five to take the lead. In the last lap Policarpio had a slow exit from Club corner which meant Rama was right on his tail. However, thanks to some rather impressive defensive driving, Policarpio crossed the line just two-tenths of second ahead of his competitor.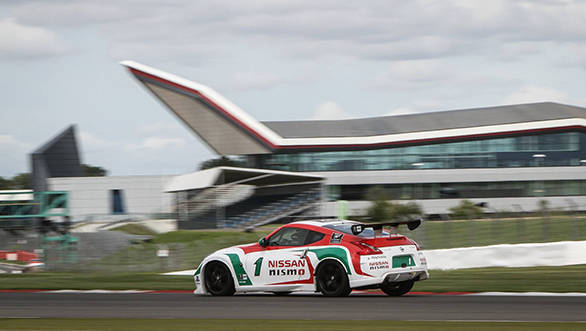 An ecstatic Jose Gerard Policarpio had this to say on his victory: "I can't even believe I won, it's amazing, I feel so good. Never in my life did I think I'd be here. The race was so nerve-racking, when I got past Andika at Abbey I just kept looking back because he was starting to gain on me. I didn't even notice the chequered flag, it just sunk in when I got back in the pit lane that I won. It's just amazing!"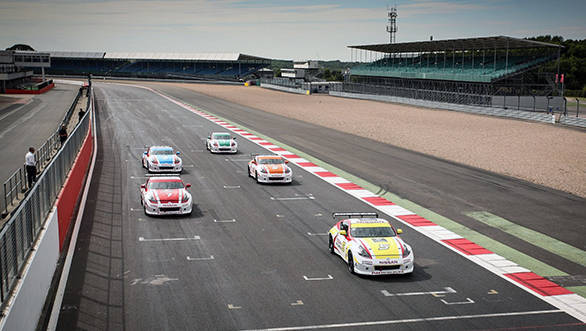 Having won throughout the Philippines national final, Policarpio arrived in the UK where the on-track action started on Saturday. The finalist gamers were put in single-seaters, Caterham racers, Nissan GT-Rs and JPLM cars at the Bedford Autodrome. Plenty of surprises were thrown at them, such as an army-style Gymkhana driving race, dune buggy racing, head-to-head timed shootouts on the Silverstone track and Nissan Micra stock car race.
Rob Barff, head judge at the 2015 Nissan PlayStation GT Academy Asia said, "Jose Gerard has had pace all week, he's been right at the top of our score sheets and he was second in the race up until the point when Indonesia made one mistake, bang, though clinically and he never made an error. I'm really really proud of him. We've had our eye on him since Bedford earlier on in the week, he's been in our top three to watch and I look forward to working with him in the future."
Policarpio will now receive racing tuition and physical training from Nissan to get him ready for his endurance race debut in Dubai next January. He will be part of the same line-up as Matthew Simmons, the International Race Camp winner. The GT Academy is a great platform to get a jump start into motorsport, albeit only for the winners. Examples of drivers who have made use of this advantage include Abhinay Bikkani from India and Thanaroj Thanasitnitiket of Thailand who have both managed a few wins at the Nissan Micra Cup, based in Canada.
Price (Ex-Delhi)
Starts Rs 2.12 Crore
Price (Ex-Delhi)
Starts Rs 5.99 Lakhs