JK Tyre's Raghupati Singhania honoured by Mexican government
The CMD of JK Tyre and Industries, Dr Raghupati Singhania, has been awarded the highest honour accorded to non-nationals by the government of Mexico. Singhania was awarded the 'Mexican Order of the Aztec Eagle' by Melba Pría, ambassador of Mexico to India on behalf of the president of Mexico. This presentation took place on the eve of Mexico's 128th National Day. Singhania received this award for his leadership skills, his services towards humanity and his efforts to strengthen bilateral ties between India and Mexico.
JK Tyre has a strong presence in Mexico. The company acquired Tornel, the only surviving Mexican tyre manufacturer, in 2008 and helped turn the company around. Within a year of the acquisition, the enterprise had improved efficiencies and increased market share across product segments. Over the years, production capacity has been expanded, and Tornel's global footprint has grown in North American and the Latin American markets.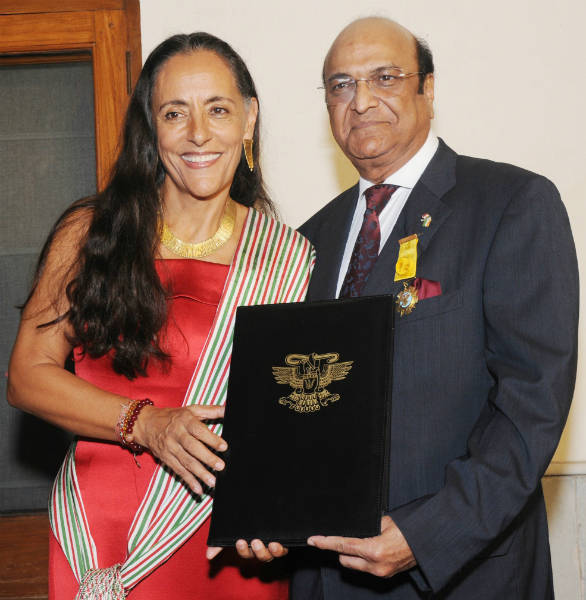 With the help of the Mexican government, the company recently implemented the first-ever labour restructuring programme in Mexico when it rightsized JK Tornel's workforce.
Speaking on this occasion, Singhania said he was honoured with the recognition. It has been a privilege for him to have played a role in creating interest among Indian businesses in investing in Mexico. He was happy in the way the government of Mexico has given a boost to business by welcoming foreign investment with open arms. He said it is a reflection of the Mexican Government's helpful attitude towards industry, something that is worth looking up to for other countries too.