JK Tyre 4x4 Fury: Bangalore boys Pradeep Kumar and Vijay Kumar lead the Championship
The second day of the 2016 JK Tyre 4x4 Fury was the most challenging so far, with a number of teams finding the stages pretty difficult.
Pradeep Kumar and Vijay Kumar of the Bangalore Off-Road Drivers Association (BODA) emerged as leaders at the end of the day.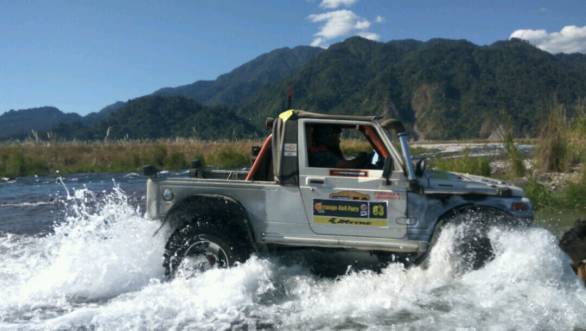 The first stage of the day, Parallel Finish, required two cars from a team to drive across a river, stop at a designated spot, change one wheel using a high lift jack whilst in the water and drive out. Pradeep and Vijay were the fastest to finish the stage at 8min 48.03sec. In second place were team-mates Santosh (co-driven by Prithviraj) and Shivaraja (co-driven by Sanjay) who completed the task in 9 min 13.18sec.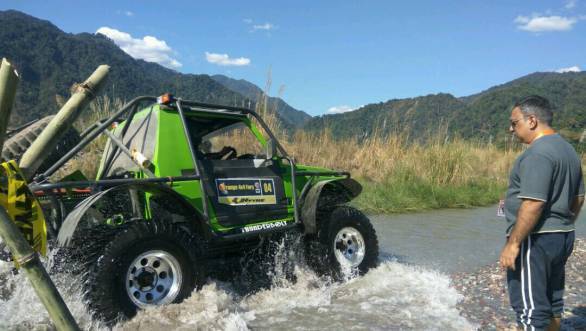 The second and third Stage of the day, Tunnel Run, and Winch it 2 Reach it, were merged as the Tunnel Run was proving too difficult for most teams owing to the narrow and steep gradient with loose mud.
The revised stage required the participants to drive down a 45 degree, slope with huge boulders putting the suspension and articulation of the wheels to the test. Again it was a team effort where one vehicle would drive down the slope and drive back up to the road while the second had to begin the climb up a 75 degree slope. The first vehicle then acts as an anchor point for the second vehicle to make it to the top. Teams had to use their winch to try and pull the car up the slope.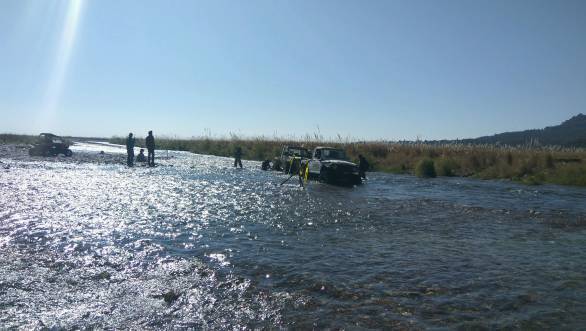 The task was extremely difficult and there were a couple of instances when the winch wire snapped. Teams were being judged on their ability to use the winch effectively and the correct manner, and the team to finish the fastest would.
The defending champions Gurmeet Virdi and Kabir Waraich slipped to second in the Championship after finishing fourth in the Parallel Finish and third in the Winch it to win it stage .
The third stage for the day was the shortest and participants had to drive through a stream in the jungle at the night!
Ujjal Namshum Chow was the top competitor from the North East. Chow, co-driven by Aditya Mein finished third overall at the end of today's stages.