Jawa Forty Two and Jawa BSVI prices out
Jawa has announced BSVI prices for both of its models, the Jawa Forty Two and Jawa. There are two options to choose from which are single-channel ABS and dual-channel ABS. The old single-channel ABS Jawa was priced at Rs 1.64 lakh and the revised price for the BSVI Jawa is Rs 1.73 lakh. The old dual-channel ABS Jawa was priced at Rs 1.73 lakh and now it is priced at Rs 1.82 lakh. Similarly, the single-channel ABS Forty Two was priced at Rs 1.55 lakh before and now it is for Rs 1.6 lakh and the dual-channel ABS now costs Rs 1.69 lakh instead of the old price of Rs 1.64 lakh.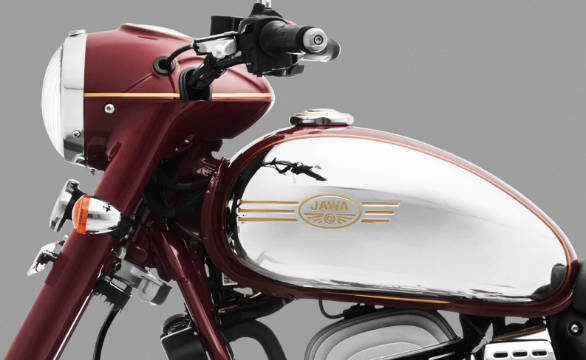 There is a price hike that varies from Rs 5000 to Rs 9928. The major reason for the price hike is stated as the rapid increase in the cost of precious metals used in the catalytic converter and rationalising the cost of colour schemes offered by the company for its fleet of bikes. The bikes now feature India's first cross port technology which has helped meet the new BSVI emission norms while not changing the output numbers. Since the Jawa Perak was already BSVI compliant when it was launched, the company had only two bikes left in its fleet for the BSVI conversion.
The Jawa and the Forty Two share the same 293cc single-cylinder, four-stroke, liquid-cooled engine which makes a power of 27PS and 28Nm of torque at the same time the Jawa Perak comes with a 334 cc single-cylinder, four-stroke, liquid-cooled engine that churns 30PS of power and 31Nm of torque. While the Perak comes with just one colour scheme, the Jawa has three colour options to choose from and the Forty Two offers six colour choices.