Jaipur based EV maker, Batt:RE launches Stor:ie e-scooter at Rs 89,600
Batt:RE, an electric two-wheeler manufacturer situated in Jaipur On Monday, debuted theBatt:RE Stor:ie, a new e- model priced at Rs 89,600. Stor:ie will be offered at 400 dealerships across India and is qualified for the FAME II subsidy.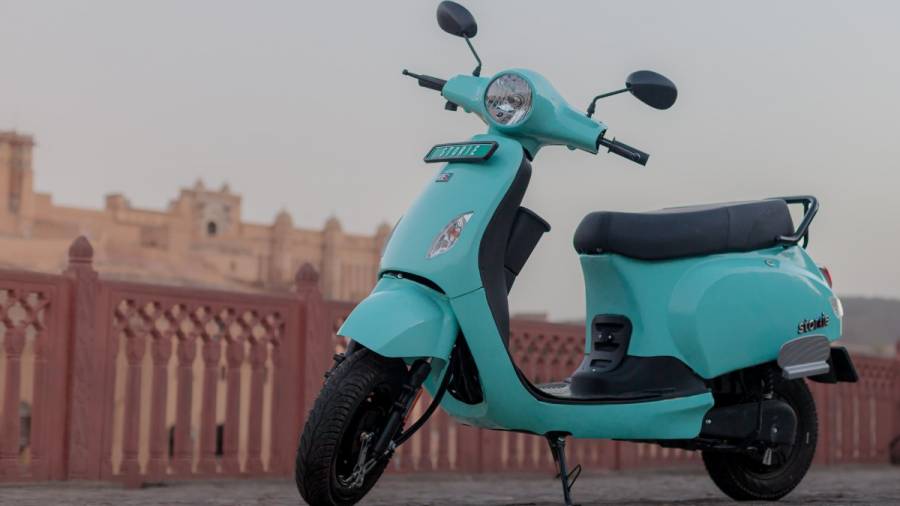 Batt:RE Stor:ie includes a number of innovative features, including metal panels and a connected motor, and that the e- is qualified for the federal government's FAME II subsidy. A smart speedometer with Bluetooth connection and turn-by-turn navigation is included.
On the smart dashboard, you can also get call alerts. Its Connected Drive function finds and navigates to the nearest charging station, with a simple 'pay and charge' concept for added convenience.
The e- is powered by a Lucas TVS motor and controller with a 3.1kWh battery pack that allows it to travel up to 132 km on a single charge, according to the Batt:RE.
Commenting on this, Nishchal Chaudhary, Founder & Director, Batt:RE said, "At Batt:RE, we believe in delivering the absolute best; be it a product or a consumer experience. As a firm step, towards sustainability we are delighted to announce our newest offering Stor:ie, a product of superior engineering and fine craftsmanship designed to ease the life of Indian consumers. Stor:ie is not just a product, it is a means to bridge the gap between the present and a future of easier and greener mobility. Our offerings are a testament to our rigorous safety protocols and a vision for a better tomorrow. We look forward to creating a robust portfolio of products that are high on innovation and meet the evolving demands of our conscious consumers."
Since its inception in 2017, Batt:Re claims to have sold over 30,000 electric scooters.