Jaguar Vision Gran Turismo is a virtual racecar for your Playstation 4
Jaguar Vision Gran Turismo is a virtual all-electric racecar developed for the game 'Gran Turismo Sport'. Jaguar has taken inspiration from its C-type and D-type for the design while its underpinnings have been borrowed from Jaguar's I-TYPE 4 Formula E and I-PACE eTROPHY racing cars.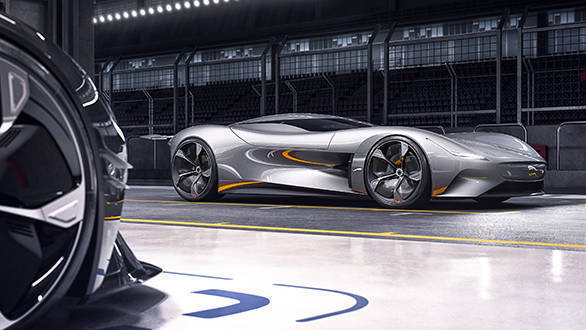 In the virtual world of Gran Turismo Sport, the Vision GT will produce 750 kW of power with 1,200Nm of torque. This will then translate to a 0-100kmph dash of less than 2 seconds and a top speed of 321kmph. These numbers are a product of three electric motors that make the drivetrain of the Vision GT - One powering the front wheels and the other two powering the rear wheels each. The Vision GT weighs 1,400kgs and has a 50-50 weight distribution. Keeping the GT light is the monocoque frame made from carbon-fibre composites and advanced aluminium alloys.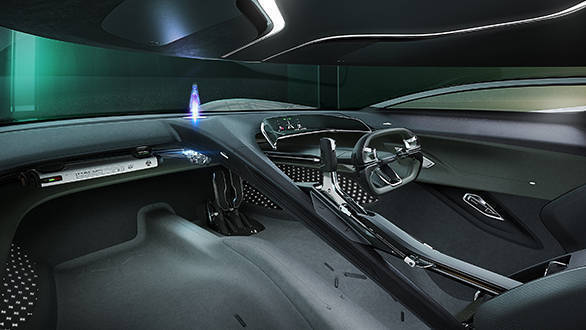 The cockpit has been wrapped around the driver, reminiscent of the Jaguar D-type. Surrounding the cockpit is a glass that highlights the danger through the car's user interface. The Vision GT also gets an artificial intelligence called 'KITT-E'. KITT-E will let the driver know the essential information of the car and race through various visual and audio format.
The sound/note that the Vision GT will be making in the game (that we are yet to listen) has been inspired by the Jaguar '603' Long Nose D-type, the same car that finished on the podium in 1957 Le Mans.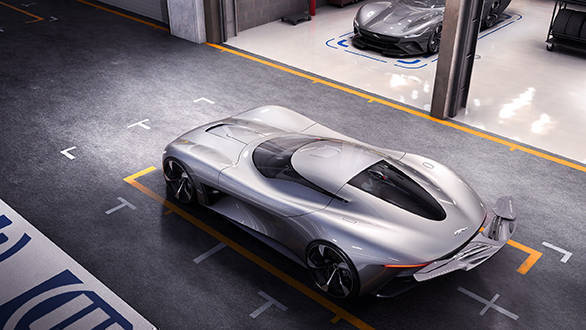 The car can be downloaded and installed in Gran Turismo as a plugin for Play Station 4 (gaming console) from the last week of November 2019. The Vision GT will first be driven by the competitors in the latest round of Sony's Gran Turismo World Tour event at the Tokyo Motor Show, Japan, from 26-27 October.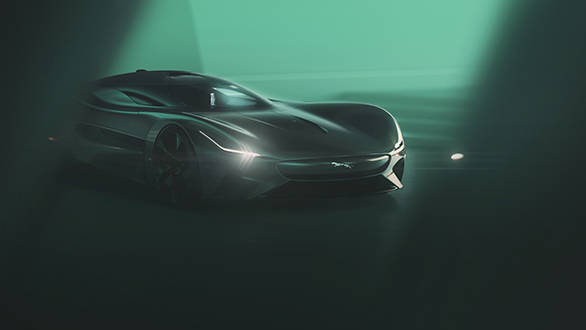 Kazunori Yamauchi, Gran Turismo creator, President of Polyphony Digital Inc., said: "We are delighted to today announce the Jaguar Vision Gran Turismo project. It was a great experience for us to work with Julian Thomson who is the new design director now at Jaguar. The design and performance of this car is a result of the team's skill, craftmanship, and long years of collaborations together. We look forward to having drivers get behind the wheel next month."
Also Read,
Jaguar Land Rover's new 430 lakh sq.ft product creation facility opens in Gaydon, England