Jaguar reveals the 2015 XE in London today: A detailed overview
It's been a long standing ambition for Jaguar to reach out to a much larger audience than it has ever in the past. This does not necessarily mean making a small affordable car for the masses which is err. . . in some ways what the new XE is. It means making a Jaguar that more people could relate to and feel more at ease with in their daily lives. That is what the XE intends to be, a fun, dynamic, convenient, efficient stepping stone into Jaguar's world. Somewhere in there, is also the small and affordable character and while it is very important for us in India, without really driving the car or knowing what it will be priced at back home, I'm not going to form an opinion.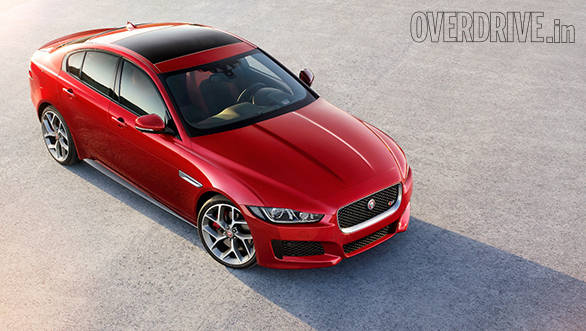 Incidentally in UK, an indicative starting price for the XE is around £27000 or Rs 26 lakh which according to Jaguar is competitive for this market. I guess the price will be equally competitive in India and the competition in this case is going to be the A3, the 3Series and the C-Class.
So yes, the XE is going to open several doors for Jaguar globally and to woo prospective customers into walking through that door, here is what it has to offer.
The first and most important aspect of this car is its aluminium intensive construction. We know the JLR group is heavily invested in the utilisation of aluminium in their cars and we've seen it extensively in the Range Rover, the Range Rover Sport and the F-Type. The XE however becomes the first most affordable car in the entire JLR range to adopt this technology. Over 70 per cent of the car is made of a new high strength aluminium alloy with the rest retaining steel. This combination makes it light but thanks to more intense and advanced riveting and bonding techniques, the body is nearly 20 per cent stiffer than the existing XF sedan's.
This all new architecture also underpins the forthcoming SUV from Jaguar. It's a highly modular structure and very simply can be extended to host a range of body styles and purposes.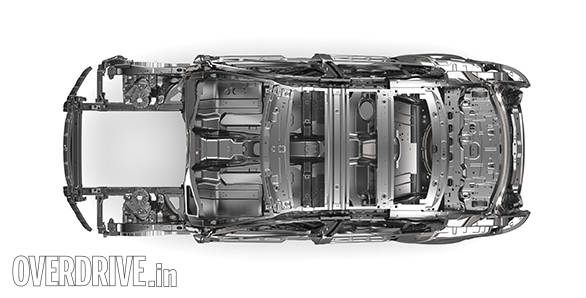 One of the priorities of the chassis is to enhance efficiencies and the just 342 kilo unpainted body is testament to that achievement. The weight has allowed Jaguar to achieve an efficiency of roughly around 26kmpl from the new 2.0-litre diesel engine, part of the new Ingenium family of engines, while emissions are restricted to 99gm/km of CO2.
Just to recap, the Ingenium range of engines is supposed to be a family of lightweight engines with highly efficient outputs and low emissions without compromising performance. While developing this engine, the key effort was to reduce frictional losses and to that effect, there is a lot of new technology injected into it. Low friction roller bearings on the cam and balancer shafts, computer controlled oil and coolant pumps, offset bore and low friction piston rings etc are just some of those technologies employed.
This new 2.0-litre diesel engine in the XE is a 4-cylinder unit but beyond that, Jaguar is tight lipped about the exact power and torque ratings this engine puts out. More will be revealed at the Paris Motor Show where the entire engine and transmission range configuration for the XE will be announced. What we do know is that it has a variable geometry turbo with a fuel injection rail running an 1800 bar pressure, variable exhaust camshaft timing, low pressure EGR, optimised bowl geometry and port design etc. It's going to be an interesting engine for several markets but our interests lie elsewhere.
In addition to the diesel, there is also a supercharged V6 petrol , which is also used in the XF, the XJ and the F-Type and it will exclusively power the XE-S variant, a sedan with sportier aspirations. This engine output is rated at 340PS with 450Nm of max torque.
Jaguar has also developed a new 6-speed manual transmission through ZF which we do know will complement the 2.0-litre diesel. It's the first manual developed by Jaguar since 2009 and is 10-20 per cent lighter than some alternatives. Again, the goal was to enhance efficiency while reducing emissions. There is also an 8-speed automatic with tiptronic function and paddle shifts which will not only complement the flagship V6 supercharged petrol XE, but will also be offered in other variants. Power is delivered to the rear wheels but Jaguar officials say that since this is a modular drivetrain, its' also being developed for the forthcoming C-X17.
These engines will come equipped with start stop technology and an ECO mode further enhancing the efficiency aspect. The powertrain configurations will essentially aim at providing a range of performance and efficiency options.
Front suspension setup
Interestingly, the suspension setup has gone in for some dramatic additions, a multilink suspension setup according to Jaguar wasn't sufficient for the XE. What they have opted for it, is an integral link setup at the rear with a double wishbone at the front that provides a superior balance between ride and handling. It's similar to the setup found in the F-Type but we found that to be a bit stiff and I'm not entirely sure just how well that setup will work in Indian conditions. Jaguar, in fact, claims the stiffness is at par with the XF-R's, and that is a reasonably stiffly sprung sports sedan.
The rear suspension setup
Another area that underwent a lot of development was the steering system. The electronic power assisted steering system contributes to reducing overall CO2 emissions of the XE by nearly three per cent on the diesel engine and two percent on the petrols. But if that isn't the performance your interested in, Jaguar has tried to give it a more direct and dynamic feel. Jaguar claims this is a far more intelligent system but I will reserve my opinion for after we drive this car. Nonetheless, the steering has variable speed assistance and effort can be controlled though the Jaguar Drive Control system.
The electronic power steering system also enabled Jaguar to put in other systems especially focused on safety such as Lane Departure Warning and Park Assist. On the safety front, you also get a new traction control or rather an assistance system called the All Surface Progress Control or ASPC, aimed at enabling the XE to stay mobile irrespective of the surface or weather it's being driven in.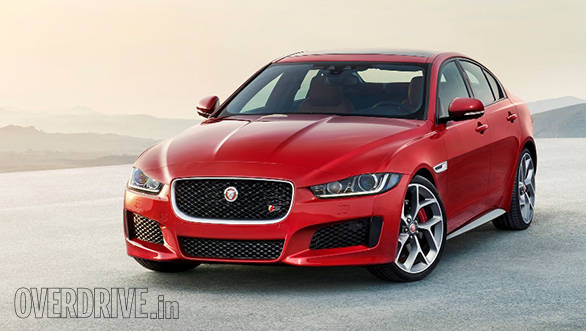 The Jaguar XE as you can see form the images is also a fairly handsome car and the exterior dimensions show a racy, spirited sedan. These images though, are of the XE-S variant which has slightly more attractive embellishments than the standard car. There is however no denying that even if you take away some of those elements such as the bumpers and the side skirts, you will still have an attractive car.
What we aren't aware of, at this point in time, are the dimensions and what the space inside the car is going to be like. We do know it's going to get a 455 litre boot and a 40:20:40 split rear seat which can also be folded up to increase luggage space. So it's going to be practical! But I'm not entirely convinced of the interiors yet, the standard car isn't as glamorous as the XE-S with its fancy seats and trim work. But you do get some interesting features such as that touchscreen in-car infotainment system which among other things also allows you to connect your iOS or Android device to it and utilise some of the applications of your smart phone transfering them onto the touchscreen. So it's got some clever fancy gadgetry all housed in a stylish dashboard with some equally fancy embellishments, mirror finish, soft touch plastics with high quality chrome and leather. It looks like a nice cabin to be in!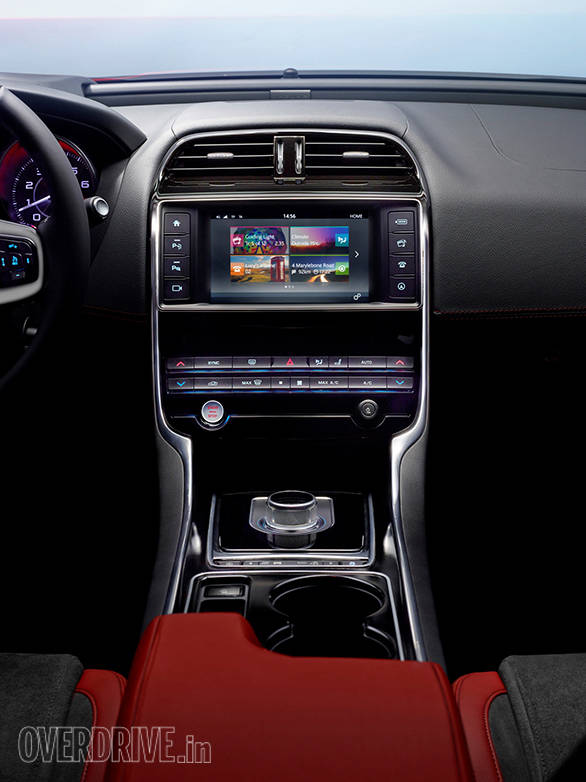 The XE is definitely a riveting car and with a host of comfort, safety and performance features, it makes a promising case for itself. This is the first sedan to come out entirely from under the Tata Motors' leadership and it intends to say a lot about the direction the brand is headed in. I think it's got a bright future ahead of it. Just how bright, is left to be seen.
Price (Ex-Delhi)
Starts Rs 44.98 Lakhs