Jaguar Land Rover to showcase Sayer steering wheel with artificial intelligence
Steering wheels of the future will not only aid autonomous driving but also take over duties of car ownership. British carmaker Jaguar Land Rover will showcase its intelligent voice-activated steering wheel of the future named Sayer during the Tech Fest at Central St Martins art, design and technology college in London, UK, which begins on September 7. The Sayer steering wheel will feature on the Jaguar 'Future Type' concept car built on the company's vision for mobility in 2040 and beyond. The Sayer steering wheel works on the concept of connected autonomous mobility and completely changes the car ownership experience. Some of its features, however, remind us of a car featured in a popular 1980s TV show.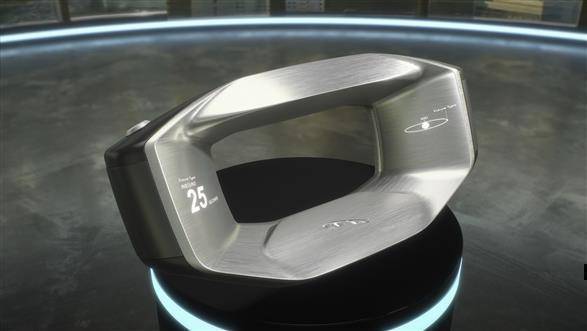 The detachable steering wheel can be brought home, and functions as an artificial intelligence (AI) assistant. Noting the owner's time to leave home, the steering wheel will locate the closest car and summon it autonomously to the owner's house. The customer can choose sole ownership, or if they wish to share their vehicle with other members of the community. JLR sees the Sayer as a companion for the customer. Once part of the community, the customer can also choose a particular car that they want to drive and inform Sayer which will then work out the best possible option.
While Sayer autonomously drives the vehicle, the steering will also suggest the parts of the journey that the owner might enjoy driving on. The Sayer has been named after designer Malcolm Sayer, who worked for the British marque between 1951 and 1970. He was one of the most influential designers in the company's history. The features on Sayer seem very inspired from the car named 'Kitt' as shown on popular 1980s American TV show Knight Rider, which also kickstarted the career of a young David Hasselhoff. The banter between the two had made the show a hit.