Jaguar J-Pace SUV to take on the likes of the Porsche Cayenne
Jaguar Land Rover has been working on developing various platforms. Jaguar, in particular, made a bold move with its first SUV, the F-Pace, in 2016. Ever since, Jaguar has been seen to show a focus on similar offerings, with the I-Pace, and the E-Pace. With the success of the F-Pace and the promise that the I-Pace and E-Pace have shown, Jaguar has realised it is time to also make strides in the luxury performance space it has called its own over the years. To this end, reports suggest that Jaguar is now working on a larger, more luxurious SUV, the J-Pace. The Jaguar J-Pace will be the company's flagship SUV on launch. It is touted to take on the like of the Porsche Cayenne, BMW X5, and the Maserati Levante.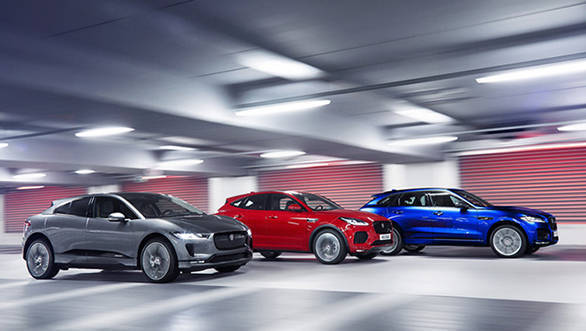 While there are currently very few details available for this upcoming SUV, it is not expected to make its debut before 2020. The range-topping SUV will feature a completely new shape inspired from Jaguar design director Ian Callum. The J-Pace will end up being the fourth SUV that Jaguar develops in a span of less than five years. One report suggests it could be all-aluminum affair, featuring a version of the Range Rover aluminium architecture as well as powertrains from its sister brand.
Price (Ex-Delhi)
Starts Rs 1.19 Crore
Price (Ex-Delhi)
Starts Rs 74.9 Lakhs
Price (Ex-Delhi)
Starts Rs 1.45 Crore