Jaguar contemplates Formula E entry
Fans of the leaping cat might just have something to rejoice about. Jaguar is reportedly set to announce its return to motorsport next week. And this time they are setting their sights on all-electric racing, contemplating an entry in the FIA Formula E championship. Apparently the move to electric car racing is part of the Tata-owned company's bid to focus attention on their upcoming series of electric-powered vehicles.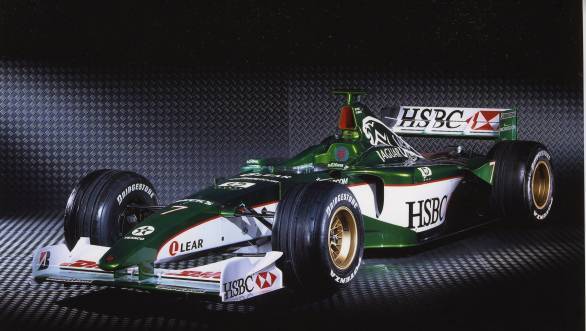 Jaguar's iconic British racing green, seen here on their F1 car, could soon make it to Formula E
It was reported by Sky News that Jaguar Land Rover is to hold a press conference next week where they will announce their plans for the future. And one of the plans that the Tata-owned company has is reported to be this move to return to motorsport, specifically to Formula E. Jaguar will reportedly take part in the third season of the championship - the 2016-17 season.
While there has been no official comment yet from anyone from Jaguar, there is plenty to be excited about. Remember those old Jaguars at Le Mans, and even the British Racing Green Formula 1 cars that we had in the early 2000s? With the sort of motorsport heritage the company has, it might be rather interesting to see them back in racing.
There's more, though. With Mahindra competing in Formula E, also in a bid to promote their electric car line-up, there might soon be two Indian brands in the sport. What's also interesting is that there might even be the possibility of former F1 driver, Narain Karthikeyan entering the sport. Given that Narain is a Tata-backed driver, with plenty of single-seater experience, we wouldn't be surprised to see him in the race seat. It's all speculation right now, but official word should reach us soon.