Is GM planning on introducing cutting edge petrol engines in India?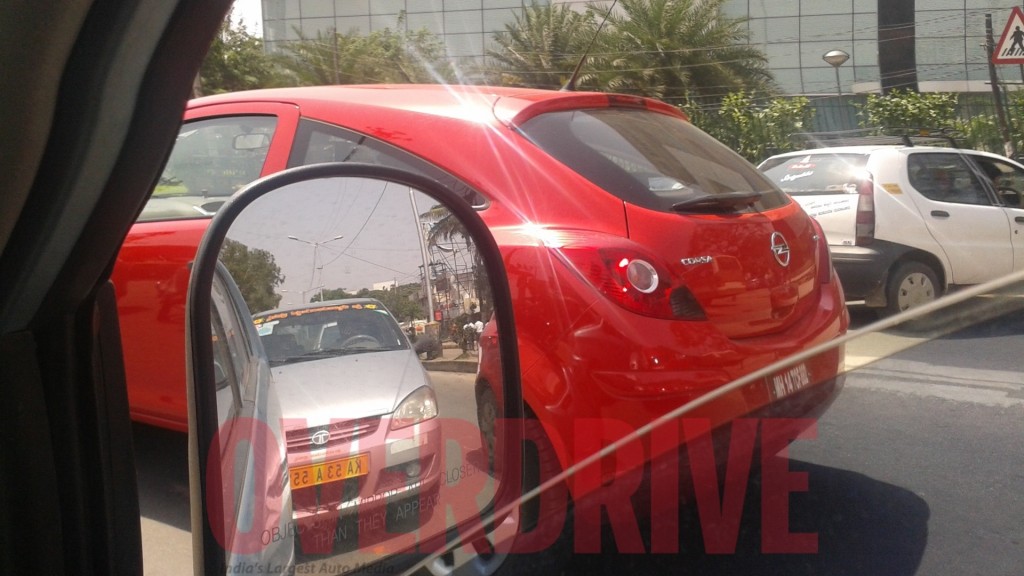 A rear 3/4 fleeting view of the Opel Corsa Ecoflex hatchback
The car in the images sent by OVERDRIVE reader Ajid Bappu is the 2013 Opel Corsa with the Ecoflex engine, currently undergoing testing in India. What is clear is that the car itself will not be coming to India and General Motors (which owns Opel) is only testing some components on the car. The rationale behind our deduction is quite straight forward - General Motors is currently concentrating on pushing the Chevrolet brand, comprising Korean and Chinese cars rebadged for India for cost reasons.
If GM were to get the Opel Corsa to India, it would be very expensive, and a pricey hatch isn't a great sales formula. GM knows this, having failed miserably with a large, pricey hatchback in the past (remember the Chevrolet Optra SRV?). The Opel brand did exist in India, no doubt; we had the Astras and the Vectras and the Corsas even - the latter in hatch, sedan and station wagon avatars - but none really sold well; another reason why GM would not be looking at reviving the Opel brand.
What General Motors -- or more specifically its research and technical development centre based in Bangalore -- is doing with the Corsa, is testing the Ecoflex range of engines. Part of the 'Family 0' platform, they come in two displacements for petrol powered units. Both engines use variable valve timing and variable intake lengths and can be turbocharged as well.
The 1-litre 3-cylinder naturally aspirated engine generates around 65 horsepower. Given its engine capacity and relatively good power output, it could comfortable be used in GM's current range of hatchbacks which include the Spark as well as the Beat. The advantage of such a engine are obvious - high fuel economy and low CO2 emissions.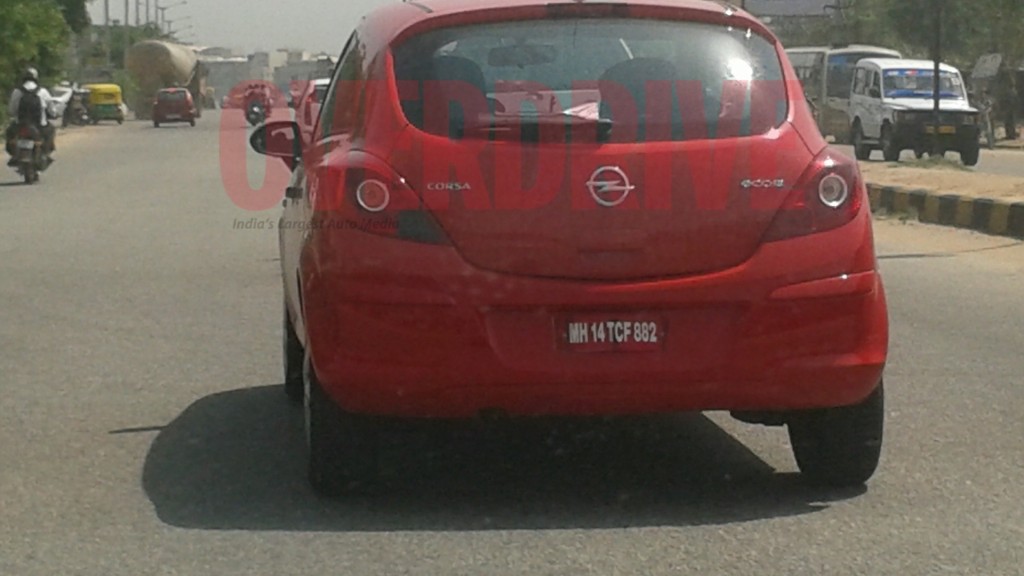 The Opel Corsa Ecoflex looks well-proportioned and very European from the rear
At the other end of the Ecoflex range sits the 1.4-litre petrol, also naturally aspirated. It comes with two output options - 84 and 100. This 4-cylinder engine can be turbocharged and, along with direct injection, can produce a Mercedes-Benz A-Class rivaling 120PS with 200Nm of torque. This engine would do well in cars like the Sail in the naturally aspirated form as well as in the Cruze, albeit with a turbocharger.
Downsizing is a growing trend internationally, wherein manufactures bring down an engine's capacity, but thanks to technologies like direct injection and turbocharging, still manage to produce as much or even higher output figures. The fuel efficiency for the smaller engine is, naturally, much better too. We are seeing the effects of this trend trickling down to India as well, with the Ford EcoSport and the Volkswagen Polo GT TSI being prime examples. GM would do well to adopt this technology in India too, especially given the mediocre performance its current range of petrol engines return.
Price (Ex-Delhi)
Starts Rs 7.99 Lakhs
Price (Ex-Delhi)
Starts Rs 41.55 Lakhs
Price (Ex-Delhi)
Starts Rs 6.17 Lakhs