IRC 2014: Gaurav Gill wins Rally of Maharashtra
What happens when Gaurav Gill loses the lead in a rally to his team-mate? Well, like any good rally driver he does everything he can to make up for lost time and reclaim his position at the head of the leader board. At the 2014 Rally of Maharashtra, Gill, co-driven by Musa Sherif, had managed to win three stages on the first leg of the rally, but lost the lead in the event to his Mahindra Adventure team-mate Amittrajit Ghosh when he checked out of service ten minutes late.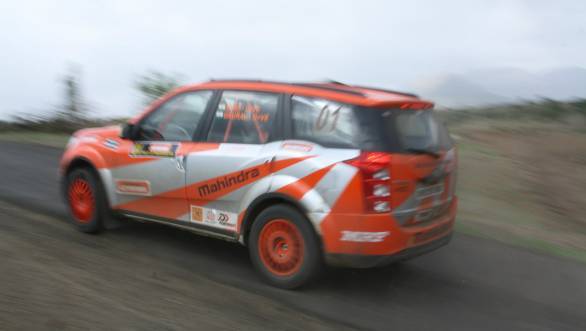 This meant he started Leg 2 of the Rally of Maharashtra with a 52 second deficit to Ghosh, something he was keen on fixing. Gill went ahead and took stage wins in all three SSs held on the Sunday, winning at Manhere, Windmills and Sangvi, ending the event with a 1 minute and 48 second lead to Ghosh.
Things might have been different had Ghosh, co-driven by Ashwin Naik, not hit a stone and damaged the suspension on his XUV on the first stage of the day, which meant he had to be cautious over the next few stages. He only managed to finish the SS8 and SS9 eighth fastest and SS10 eleventh fastest. Despite which he still finished the rally second overall.
Finishing in third place overall was Team Slideways driver Byram Godrej, co-driven by AG Somayya.