IOMTT 2017: Michael Dunlop wins Senior TT
It was a 15th career TT win for Michael Dunlop, when he won the Senior TT on Friday at the Isle of Man. Dunlop led the race all through and won by 13.3 seconds from Peter Hickman who took second place. Third place at the event went to Kawasaki rider Dean Harrison. Fifteen wins at the TT move Dunlop to fourth place on the list of all-time winners.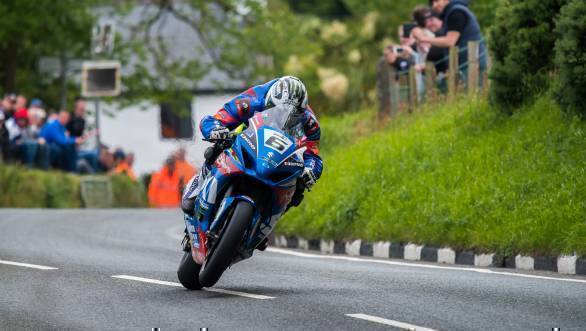 Michael Dunlop (Bennett's Suzuki) at Barregarrow during the Senior TT at TT2017.
(PICTURE BY TONY GOLDSMITH)
The Senior TT was restarted, after Ian Hutchinson crashed on the 27th milestone. The rider suffered a broken femur and had to be airlifted to Noble hospital. When the race restarted, Dunlop managed an opening lap of 132.29mph, going even faster on his second lap, clocking a time of 132.90mph. In other news, Guy Martin and Honda withdrew from the Senior TT race, citing lack of practice time as the reason for the same.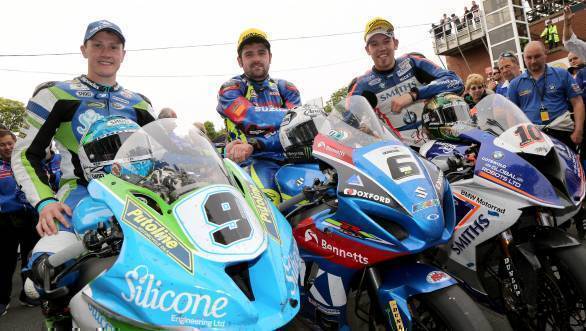 Michael Dunlop (Bennett's Suzuki) celebrates winning the Senior TT with runner up Peter Hickman (Smith's BMW) and third placed Dean Harrison (Silicone Kawasaki).
(PICTURE BY STEPHEN DAVISON)
Peter Hickman's second place in the Senior TT ensured he took home the Joey Dunlop Trophy. The rider scored five podiums of five races he competed, and has proven that he's likely to be a future Isle of Man TT star.
Third place went to Dean Harrison, astride a Kawasaki. James Hillier took fourth, Michael Rutter fifth, and Josh Brookes finished sixth.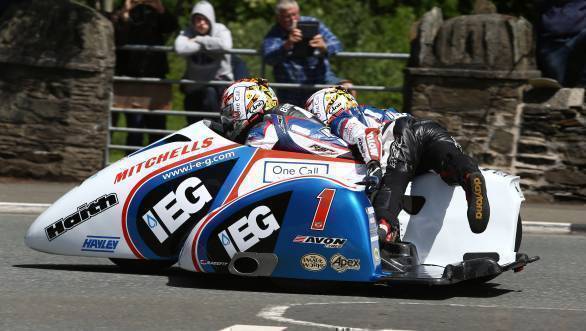 Ben and Tom Birchall on their way to victory at the second Sure Sidecar TT
Earlier on in the day, it was the Birchall Brothers - Ben and Tom - who claimed victory at the second Sure Sidecar TT of the week.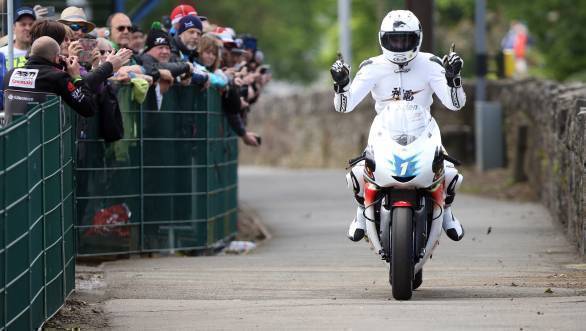 Bruce Anstey claimed victory for Mugen in the TT Zero
Victory in the TT Zero went to Bruce Anstey, who made it four wins in a row for Mugen.