IOMTT 2017: Davey Lambert succumbs to injuries suffered in opening Superbike TT
Davey Lambert, the 48 year old rider who crashed at the opening Superbike race of the 2017 Isle of Man, succumbed to his injuries and passed away. Lambert, who was racing a Kawasaki, crashed on the third lap of the race at Greeba Castle. He was treated at the scene and then transferred to Nobles hospital, after which he was transferred to Aintree University hospital at Liverpool. In a statement issued to the press, it was confirmed that he died on Tuesday evening.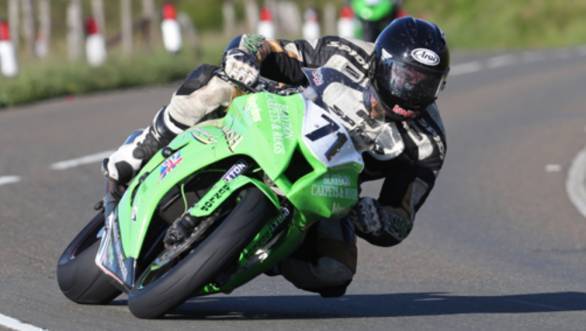 Davey Lambert succumbed to injuries suffered during the opening Superbike race at the 2017 Isle of Man TT
Lambert, who suffered multiple injuries in the crash, had been racing at the Isle of Man since 2014. He made his Mountain Course debut at the Manx Grand Prix in 2014, finishing fourth in the Newcomers A race and 24th in the Junior Manx Grand Prix of the same year. Subsequently he competed in the Manx GP the following year, finishing 9th and 11th in the Junior and Senior classes. He finished eighth in last year's MGP in the Senior class.
A statement issued by Lambert's family on his Facebook page stated, "He went out of this world in exactly the way he would have wanted, doing what he loved. He was a big man with an even bigger heart who will be sorely missed by so many. As a family we would like to thank everyone for their kind words and support.
We would like to thank all of the amazing doctors and nurses who tried so hard to save Davey's life at the scene, Nobles Hospital and Aintree University Hospital. We know you did everything you possibly could to help him and for that we are eternally grateful. Ride Fast Lambo."