Interview: MG India's Rajeev Chaba on strategy, new products and BSVI
Bertrand D'Souza: Congrats on the unveiling of the Hector. Where does MG Motor India go from here? What are your next steps and what products can we expect going forward?
Rajeev Chaba: Bookings will start in the early part of June and deliveries will begin soon after. The pricing we will disclose when sales start. The next step would in terms of product assurance. People will look at quality, reliability, cost of ownership, spare parts, workshops, resale price. Preparation and execution is key. Our expectations are reasonable but we need to deliver.
Then we will look at launching more products, expanding our dealer network and maintain our dealer viability. We are going to launch three more products by the end of next year.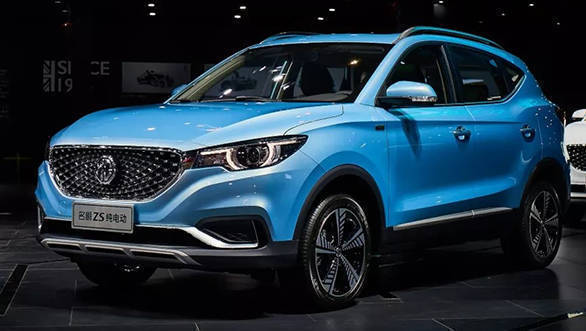 We know the first of these is going to be an EV. Do you think India is ready for an electric car? Does it make sense for MG to get into this segment so early?
RC: Either we can wait for the ideal government policy, infrastructure and consumer acceptance to be in place. Or we can be the pioneers. We can create a segment and help the brand showcase its technology. We have some world-class EVs in our portfolio with battery technology for class-leading range. This is not going to be easy but we will learn together, the segment will evolve too. We can work with infrastructure development and the government in creating this segment.
With the Hector, you have been a disruptor in the market, with the IoT and connected tech. Is this the same stance you want to take with the EV?
RC: Exactly. Three things I think stand out. Today we talked about two of these, connected car and 48V mild-hybrid. Nobody in India has a 48V hybrid. Can this be an alternative to diesel? Especially after the BSVI situation, when the prices of diesel cars go up. We are trying to bet on that because this 48V petrol will be cheaper than diesel. The EV will be keeping the same idea in mind.
The chrome bedazzled grille takes the center stage
Why the Hector and not something from the slightly more volumes market?
RC: We thought of starting with a segment where you don't have big volumes so that we get our fundamentals right. We are starting from scratch so we can have a great culture in the company. Satisfied and happy employees, satisfied and happy dealers will create satisfied customers. So right now instead of talking volumes, can we talk about employee satisfaction, dealer satisfaction, which will then create a foundation for our future. It's not only about the product and initial ownership. We are also thinking of the cost of ownership, cost of spares, workshop experience and eventually resale value. In the volume segment, it becomes tougher to take care of all these factors.
Will the cars be BSVI complaint?
These engines are BSVI ready. This means you need to add certain extra equipment and calibration. This is what will be done. When the changes come into force, tweaks will be made according to the BSVI fuel. We are ready and at the right time, we will implement this. We can't sell these BSVI cars after April 2020,
Will the price be similar or will there be an increase when this happens?
Prices will go up for BSVI because you add more equipment. especially in diesel, there will be a steep increase. This is going to be a very interesting year. Somewhere down in Q4, I'll bet is going to be a bumper year. This is when consumers will go for the deal and that may be a good time to buy.
Also see: MG ZS EV | First Drive (India)
Price (Ex-Delhi)
Starts Rs 20.99 Lakhs