Interview: Hyundai India's Tarun Garg on the future of diesel engines in India and reviving demand post COVID19
We caught up with Tarun Garg, Hyundai India's sales and marketing head to talk about the future of diesel engines in India and reviving demand post COVID19
On the future of diesels in India
Hyundai India has continued to offer diesels across segments, be it the 1.2, 1.5 or the 2.0-litre unit with the thought that customers will suddenly stop wanting diesels, given their strong performance in the last decade. We have clearly been vindicated of this stand,  62 per cent of the sales of the new Creta has been from diesels. With the Venue, we have seen penetration of 33 per cent from the diesel versions while the facelifted Verna has seen this number at 33 to 34 per cent. Further, our ability to offer a wide choice of petrol, diesel and turbo-petrol powertrains has made the brand the leader in these vehicles' respective segments. This has allowed Hyundai to be a contender among every car-buying customer in India. 
On the feasibility of small diesel engines
The 1.2-litre diesel has been very well received too. There are markets in India like Punjab, UP and Andhra Pradesh where total diesel penetration is increasing even from last year. We are now touching 40-45 per cent share in diesels across all models. India is a big country where different customers have different needs. There will be customers who drive more and are looking for a fun-to-drive car. A manufacturer with a very supportive parent such as ours at Hyundai Motor Corporation and with a strong brand and product portfolio like Hyundai can take advantage of this. The ability of the OEM to provide an appealing package be it sales, service or the quality of the engine is what helps sell more.
Even in the facelifted Tucson, diesel penetration is at 72 per cent. The Creta's diesel penetration in some markets is up to 80 per cent and more than 70 per cent across 7-8 states. The noise in the industry was that with the shift to BSVI, the price gap will increase by Rs 80,000-Rs 1 lakh. But Hyundai was able to do it for less than Rs 20,000, which gave us a big advantage. The other thing is that fuel efficiency is becoming increasingly important because fuel prices continue to rise. That is again where diesel is helping us.
On the sentiment around new purchases and the festive season
For the festive season, we have ramped up production and are now running three shifts in both plants. This is to ensure customers can get the vehicles of their choosing at this time. One of the trends post-COVID is that customers are looking for immediate delivery of vehicles, as a replacement for public transport. On the sales side, we have come up with numerous finance schemes, tailored to suit varied customer preferences. Then there is the 'Click To Buy' portal through which customers can complete the full car-buying process without having to step into a dealership. Then, we have the newly-launched Hyundai Mobility membership program to add more value.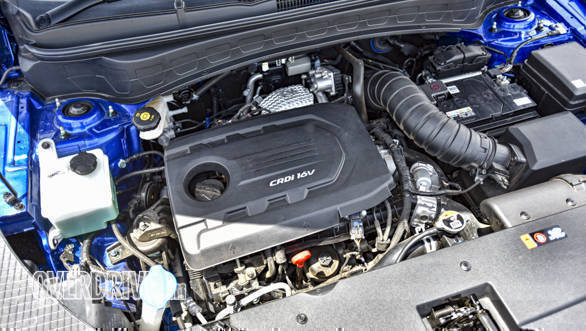 On developing and launching new products despite COVID19
That we have had nine model launches in the last 1.5 years is testimony to Hyundai's commitment to India. We strongly feel that launching new products is a great way to engage with customers and bring excitement to the market. Secondly, it is about new tech. The Indian customer is evolving, very knowledgeable and expects the newest technologies in the car they buy. We launched the turbo-petrol in the Venue and today this contributes to 50 per cent of all petrol sales from the SUV. Then there is the BlueLink connected tech, we all talk about connected cars but the level of connectivity that Blue Link offers is what differentiates it. Yes, the pandemic has been a huge setback but we have become more agile and hard-working. Plans have to be tweaked a bit in terms of CAPEX, but at the same time, the product map remains robust as does our commitment to India.