INRC 2018: Karna Kadur and Nikhil Pai lead Rally of Chikmagalur after Leg 1
Round four of the Indian National Rally Championship is underway at Chikmagalur, with Leg 1 consisting of six competitive stages complete. The Coffee Day Rally, as it's also known, is a crowd-puller, with the 2.12km Super Special Stage held at Amber Valley School being especially well-spectated.
Coming into this round, Amittrajit Ghosh and co-driver Ashwin Naik were on the top of the championship tables, with Mahindra Adventure team-mate Gaurav Gill and co-driver Musa Sherif at a mere 11 points behind. With a weakened Ghosh suffering from an illness, Gill went on to build an impressive lead, setting the fastest stage times for the Super Special stage and the stages that followed. Until disaster struck in SS6 with a mechanical failure forcing a DNF.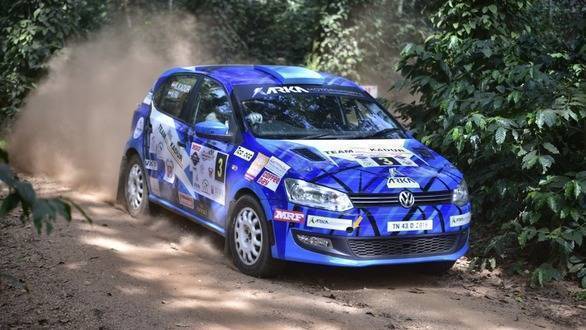 Taking his place at the top was second-runner in stage times, Karna Kadur and co-driver Nikhil Pai of Arka Motorsport. With a one-minute lead over second place Bopiah KM and co-driver Karumbaiah (Car no.11) of Team Champions, Kadur looks comfortable to defend even from third-placed Ghosh. The three stages for the day were at Chettanahalli, Kumargode and Chandrapura, with all three being run in the same direction twice.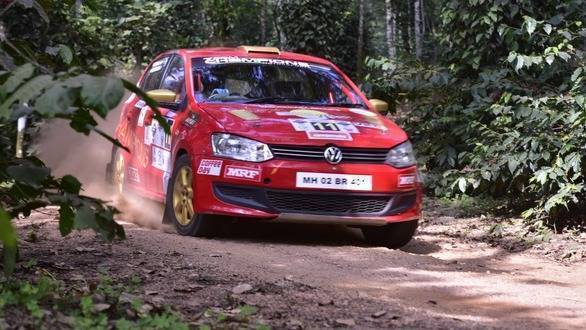 The last SS (Chandrapura 2) was cancelled due to Aroor Vikram Rao's car toppling and blocking the course. Both driver and co-driver are safe, and add to the list of retirements in what is considered one of the INRC calendar's most demanding rallies. Gill will compete in Sunday's stages to rack up Leg points, though the Rally of Chikmagalur is as good as over for him. To that effect, three more stages remain on Sunday, all reverse directions of the stages covered today.
Related Stories