Infiniti and Red Bull Racing to part ways in 2016
It's been a tempestuous year for Red Bull. The team's performance this year was disappointing to say the least. Then there was the drama that ensued after Red Bull announced that it had severed ties with Renault as an engine supplier as none of the other engine builders were willing to supply the team. Now, just after the team announced that it would be running Tag Heuer branded engines in 2016, another big announcement has been made, this time by title sponsor Infiniti, who have decided to part ways with the championship-winning team, starting 2016.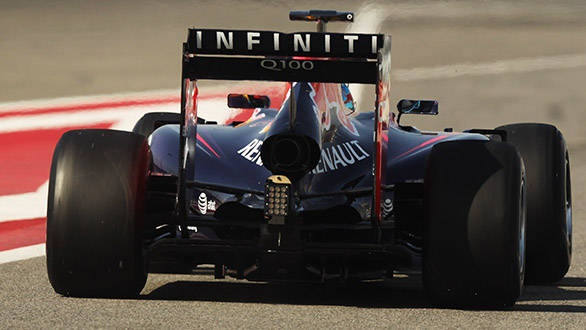 It's the end of the road for the Red Bull-Infiniti partnership
The short press statement from Infinity announces that both companies have mutually decided to part ways at the end of 2015, one year before the original contract expires. There will now be no commercial partnership between the two and Nissan will also no longer provide light commercial vans to Red Bull Racing.
Also read:
Team Renault returns to F1 in 2016
Renault will take over Lotus' F1 team to re-enter Formula 1 as a full manufacturer entry
Nissan, Infiniti and Red Bull Racing to discontinue partnership
Yokohama/Hong Kong/Milton Keynes, UK – Nissan, Infiniti and the Red Bull Racing Formula One team have reached mutual agreements to discontinue the partnership between the two automotive brands and the Formula One team at the end of December this year. In particular, the agreements entail the following two key components: Infiniti and Red Bull Racing will discontinue their commercial partnership at the end of the 2015 season, one year earlier than originally stipulated. Nissan will not provide light commercial vans to Red Bull Racing anymore. The partnership between Infiniti, Nissan and Red Bull Racing has been one of the most successful ones in recent years. The team won four consecutive Formula One constructor and driver world championship titles between 2010 and 2013. Infiniti and Red Bull Racing started their commercial partnership in 2011 before Infiniti became the title sponsor of the team in 2013. About Infiniti Infiniti Motor Company Ltd. is headquartered in Hong Kong with sales operations in over 50 countries. The Infiniti brand was launched in 1989. Its range of premium automobiles is currently built in manufacturing facilities in Japan, the United States and China. Production in the UK has started in 2015, bringing with it significant expansion of the brand's portfolio. Infiniti plans to also expand manufacturing into Mexico by 2017. More information about Infiniti, its Total Ownership Experience® and its industry leading technologies can be found at InfinitiUSA.com. For the latest news on Infiniti, visit InfinitiNews.com. You can also follow us on Facebook, Twitter, Instagram, LinkedIn and see all our latest videos on YouTube.