India's first food-waste powered EV charger inaugurated in Mumbai
An EV charger powered by local food waste has been set up in Mumbai, a first for India. The project is a joint venture between the Brihanmumbai Municipal Corporation and Aerocar Clean Energy and was recently inaugurated by Aaditya Thackeray, the environment and tourism minister for Maharashtra.
EV charging from food waste
The facility is located near Haji Ali and is estimated to generate 220 kW of electricity from the food waste generated by the many large-scale restaurants and hotels in the locality. This project stems from another waste-to electric project in Jogeshwari East that uses local food waste to power street lights. Over 1.5 lkah kgs of food waste has been processed through here. The BMC now hopes to set up one such charger in each of its 24 administrative wards.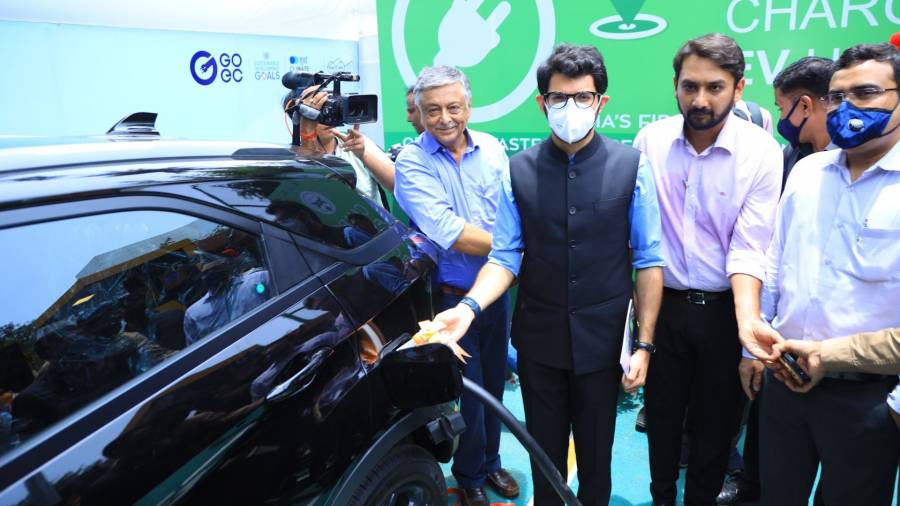 Thackeray further added at the inauguration that the Maharashtra government will also look to set up such waste-powered chargers along highways to encourage EV adoption and manage organic waste better.
Reduced carbon footprint for EV
EVs have seen significant initial acceptance in India, mainly on account of their low running costs. However, 59.1 per cent of all the electricity generated in India came from fossil-fuel sources mainly coal. Waste to energy only accounted for 0.1 per cent of the electricity generation source. This presents a massive opportunity to reduce the carbon foot-print of EVs, considering the significant demand for EV chargers that is expected in India over the next decade.
Also read,
Can electric vehicles really reduce pollution?