India's first Ducati Dream Tour event to be held in Himachal Pradesh between April 26 and April 30
Ducati has announced its first dream tour event in the country, to be held between April 26 and April 30 in Himachal Pradesh. The event titled 'Ducati Dream Tour-Hidden Himachal' is open to all Scrambler (except Cafe Racer), Multistrada, Hypermotard and Hyperstrada owners. The event is being organised by Helmet Stories and will cost entrants Rs 39,000 per rider including GST. This amount covers accommodations and dinner, support vehicles, spares and route guidance, ride videography and event memorabilia. Excluded are motorcycles, fuel, lunch, cost of a paragliding event at Billing and any other incidentals.
The four-day excursion will follow the Chandigarh-Narkhanda-Jibhi-Bir Billing-Chandigarh route. The first day flags off from Chandigarh and is a 198 km stint to Narkhanda via Naina Tikker, Ochghat and Theog. The day ends with an excursion at Hatu Peak after bypassing Shimla and sticking to obscure forest-lined backroads. The second day is a 128 km ride from Narkhanda to Jibhi across the Sutlej and via Jalori Pass, the highest point of the ride. The day ends with short hikes to Seroyul Lake and Raghupur Fort. Activites like trout fishing for dinner and an overnight stay at Jibhi camp will be organized.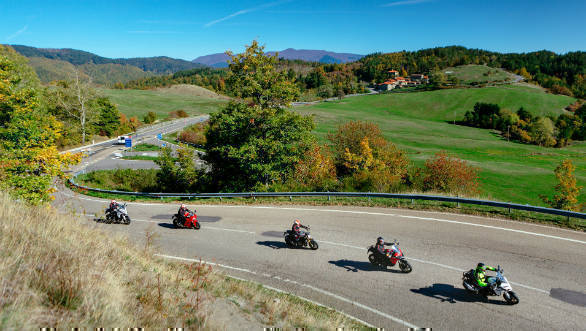 Image for representation only
On the third day, riders will traverse 169 km starting with Jibhi to Bajaura on the NH21. participants will cover ground on tarmac and hard dirt tracks through Kataula, Ghatinigiri, ending in Billing where a paragliding event (not included in the cost) will be organised. The fourth day will be a straightforward stint back to either Chandigarh or Delhi depending on rider preference.
With this event, Ducati will be joining other high-end bike manufacturers organising such customer experience events. This trend can be attributed to the popularity high-end bikes have garnered in India, primarily due to their relative cost-effectiveness when compared to cars as well as a well-developed biker culture already present in the country.
More details of this event can be found here.