India is now the biggest two-wheeler market on Earth!
India's two-wheeler market has been one of the largest in the world thanks to a number of factors. And now, it is officially the world's largest market for two-wheelers, beating erstwhile leaders China by 900,000 units according to online statistics and SIAM data. In there is a story of two markets that share a border but very little else.
India is a market where the growth is considered to be still getting to the boom point. And unless the government steps in with a massive and concerted push for intelligent, efficient and popularly accepted public transport, the two-wheeler growth is unlikely to abate. That having been said, Indian two-wheelers are driven, at least, in the sales numbers by the commuters - 100cc to 125cc motorcycles - and increasingly by the scooters that now account for over 30 per cent of the Indian two-wheeler market. The regulatory environment is tightening and the vehicles are likely to get more expensive in the coming years, but the two-wheeler appears to be, for the moment, the only widely acceptable solution for transportation.
The underlying goal here for the most two-wheeler buyers is to graduate to a car. But India is still to accept the quality levels that come with an affordable price at super massive volume sale levels. And the cheapest cars on sale, even today, are too expensive for most people - leading them to scooters and commuting motorcycles, by and large. So large is the market, in fact, that the rapidly growing premium segment, for example, is barely spoken of although in sheer numerics it is already a very large market by the standards of other markets.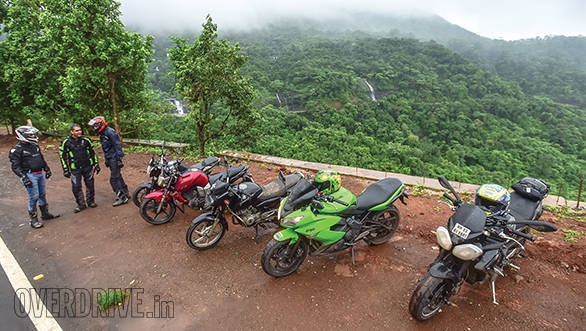 On the flip side, the Chinese motorcycle industry has been having a hard time. Sales have been falling and it isn't hard to see why. Motorcycle sales have gotten caught between emission norms and its related fallout and cheap cars. As China's ambient air quality levels have fallen, many municipalities have summarily banned two-wheelers from the urban areas while large motorcycles, as a culture, haven't really caught on. The result is that the Chinese populace gravitates either towards cheap cars - which the market is famous for - or public transport. This trend might be alleviated by the arrival of electric two-wheelers and an anticipated success of mid-displacement (400cc according to one report) two-wheelers. But the recovery of the Chinese two-wheeler market to India-beating volumes depends more on regulation and laws than anything else.
Price (Ex-Delhi)
Starts Rs 5,50,000
Price (Ex-Delhi)
Starts Rs 6,20,000
Price (Ex-Delhi)
Starts Rs 7,99,000
Price (Ex-Delhi)
Starts Rs 6,24,000
Price (Ex-Delhi)
Starts Rs 15,59,000
Price (Ex-Delhi)
Starts Rs 8,84,000
Related Stories