India Baja 2018: TVS Racing announces six-rider line-up
The factory racing arm of the TVS Motor Company, TVS Racing, today announced its squad for India Baja 2018. This is the outfit's third consecutive outing at this event and this year's squad includes Lorenzo Santolino from Spain, R Nataraj, Abdul Wahid Tanveer, Harith Noah, Imran Pasha and Rajendra RE from India.
Lorenzo Santolino
All six riders are experienced contenders. This is Lorenzo Santolino first outing in this event. He comes on the back of vast experience in the international rally circuit. To acclimatise to Indian conditions, he participated in the Desert Storm earlier this year and finished on the podium.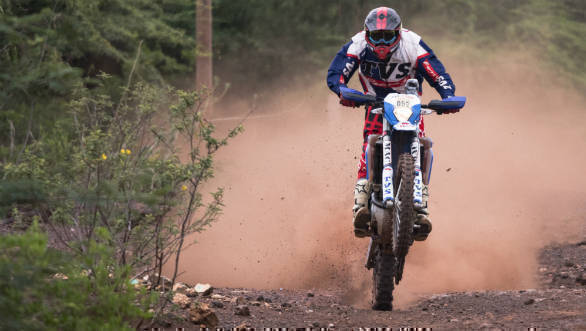 R Nataraj
Nataraj is an 8-time National Champion while Abdul Wahid has notched up three National Championships in Rally and Supercross. This is 7-time National Champion Harith Noah first time at India Baja also while Rajendra RE, six-time National Championship winner, is participating for the second time. Imran Pasha, also debuting at India Baja, has one National Championship win to his credit.
Abdul Wahid Tanveer
The third edition of the India Baja off-road motorsport event will be held in the deserts around Jaisalmer, Rajasthan, between August 17 and 19. Participants in the event will compete in Baja format rallies covering over 400 km of Special Stages and 150+ km of Transport Stages, covering some challenging off-road terrain in the Thar desert. Contenders are expected to battle temperatures higher than 50 degrees Celsius during the course of the rally.