India Baja 2017: TVS Racing's Abdul Wahid Tanveer wins the Dakar Challenge prize
The India Baja 2017 came to an end this weekend with Joaquim Rodrigues of Hero MotoSports Team Rally taking first place in the Moto category. But the highlight of this event is the Dakar Challenge prize -- a free entry into the 2017 Merzouga Rally and the 2018 Dakar Rally. However, Rodrigues and TVS Racing's Aravind KP, who finished second, aren't eligible for this prize since they've both participated in the Dakar Rally already. This means TVS Racing's Abdul Wahid Tanveer, who finished third overall in the Moto class, wins the prize.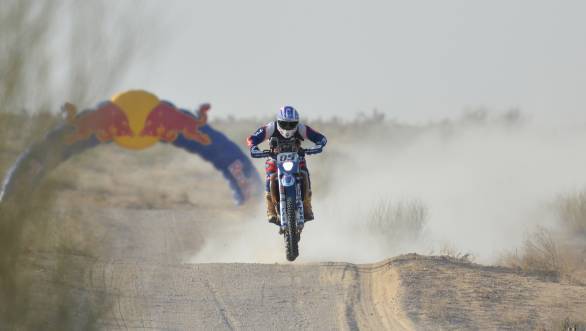 Abdul Wahid Tanveer's third-place finish in the Moto class of the 2017 India Baja has won him the Dakar Challenge prize
The organisers weren't initially sure if the move to allow factory riders to win the prize was the right way to go. However, considering most privateers still don't have the resources to make it to the Dakar or even the Merzouga Rally, they felt that it would have been a step back if the winner didn't claim the prize. With Tanveer winning the prize, TVS Racing will be supporting him for the two rally raid events.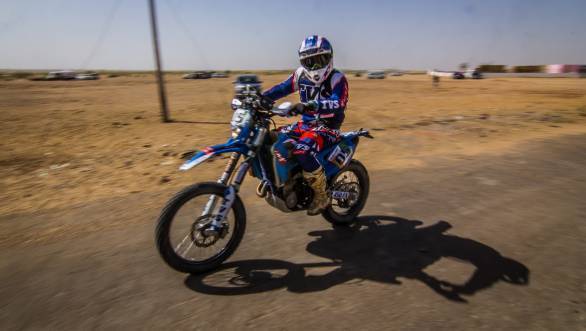 Will be supported by TVS Racing for the 2017 Merzouga Rally and 2018 Dakar Rally
While Tanveer did do quite well at the India Baja 2017, he admits that he's still not fully prepared for the challenges ahead. "I need to work on it and I need to work hard. I need to work on my fitness and overall ability," he said when asked if he was ready for what lay ahead.