Interview: Gerry McGovern, design director for Land Rover, discusses the Velar and the similarity in design between RR products
Velar positioning?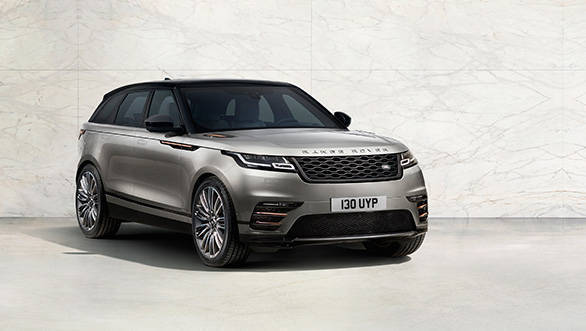 The Velar is clearly filling a vacant space in the Range Rover family between the Evoque and the Range Rover Sport. People who think the Evoque is a bit too small for them and are now growing out of it and want something a bit bigger. And there are people who don't want something as big as the Range Rover Sport. I think, a majority of the people coming to this vehicle will be new to the brand. Although clearly you can still have incredible capability, the Velar probably communicates the most on-road going vehicle thus far. Although you could argue that the Evoque did that to a certain degree.
It's a very sleek design
When you look at this compared to anything else out there, it is a unique design. First is fundamentally its proportions. We have put in a lot of work in the optimisation of the volume and proportion. We don't sit there and wait for engineering to give us a package or a proportion. We in design develop the basic forming and proportions and the engineering of the car, together with engineering. Then the engineers go and deliver that design for production. And that's quite a big difference from the traditional approach where the base engineering is created, which affect the volume and proportion significantly and then the designers are asked to take that and make it look good. To me that isn't design, that's styling.
What is the value offering
Remember, this is a luxury product. When you look at luxury products, for example in the world of luxury watchmaking, you are not comparing the technical aspects of each watch, which justifies price position. If you look at say, a Patek Philippe Nautilus to say, something comparable to say, an IWC, the content isn't that different, but the equity is massive and the way you build that equity and curate that brand, that brand message and that emotion. That's what people are paying for. They are not paying for an accumulation of parts and I think what we need to do as a brand clearly is control our costs and we have to make cars good value for money. But at the same time, people are prepared to spend more for a product that truly resonates with them on an emotional level.
Are Range Rovers and Land Rovers looking too similar?
I think in the world of design, people think when you bring something new age, it has to be something totally different, to be worthy. When you think about Range Rover, it's such an icon. You know, the word icon is used too generally, but in Range Rover's case, it's deserving - the big Range Rover, the flagship. There is nothing else like that. So it's mad to take that DNA and throw it away and create something totally different for the sake of it. Customers don't want that. They say, next generation, do what you want but don't change it, just make it better.
A Velar convertible on the lines of the Evoque convertible?
Well, we're always looking at different opportunities and I wouldn't dismiss it. I think generally convertibles do lend themselves better to smaller vehicles because of the mechanisms and all those things. They tend to be for younger people who want something more compact, but you know actually it's not a bad idea. Yeah, I like that.