Importing a race machine just got easier
It's ironic that the very year that Formula 1 decides to take a seeming hiatus from the country, the Government of India should decide to trade myopia for retrospective foresight. The powers that be have finally decided that it is worth their while to modify the trade policy to allow for the import and export of racecars and motorcycles to be made easier.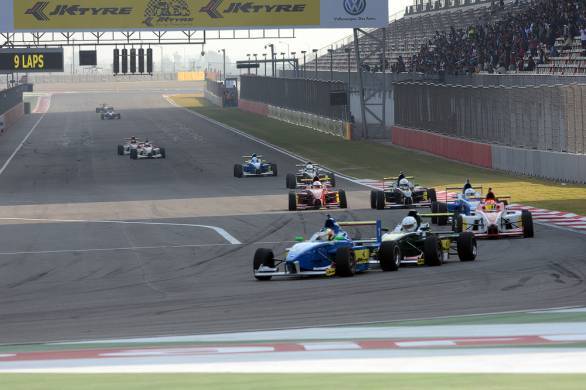 The modified policy now states that cars and motorcycles can be imported into the country for the purpose of racing, but will not be allowed to ply on public roads. They will, however, be allowed to fulfil the purpose for which they were imported, which, of course, involves racing. Once the motorsport event has been completed, however, the race machines will have to be exported within a period of 30 days.
The biggest hurdle for Formula 1, which was the largest motorsport event the country had witnessed to date, was the problem of import duties on machinery. The Jaypee Group ended up spending sums upwards of Rs 8 crore to ensure that Formula 1 teams were able to import machinery into the country for the duration of the race weekend. However, for the promoter of the event to pay import duty of such magnitude for each race event that they conduct is not feasible or practical. The move by the Government looks set to solve this matter.
Commenting on the move by the Government, outgoing FMSCI president Vicky Chandhok has stated "I welcome this decision by the Government to modify the import policy for cars and bikes for racing events. This move will hopefully pave the way for India to host many more world class international motorsport events. While we are positive about this move, we would also request for rallying vehicles to be included. Support from the government will be critical in order for us to host international events and this is a step in the right direction."
Now to see exactly how this modified policy works, in terms of whether a motorsport event will be considered for only a single race weekend, or possibly for an entire season. As of now, rally vehicles are a grey area, with transport stages meaning that they will be required to ply on public roads.