Imported motorcycles to cost less with reduction in customs duty
Bikers holding off on a big bike purchase due to the quantum of taxes and duties now have a reason to cheer. For, the government has announced a reduction in customs duty levied on imported motorcycles. According to a Central Board of Excise and Customs (CBEC) notification dated February 12, 2018, customs duty on motorcycles with engines up to 800cc imported as completely built units (CBU) has been slashed from 60 per cent to 50 per cent. The same on motorcycles above 800cc displacement was 75 per cent, which has also been reduced to 50 per cent. Partner at EY, Abhishek Jain says that these reduced rates should abet price reduction of motorcycles which are imported in a finished state in India. Global motorcycle companies including Kawasaki, Suzuki, Harley-Davidson, and Triumph Motorcycles among others assemble some of their motorcycles as CKD units, while others are brought in as CBUs.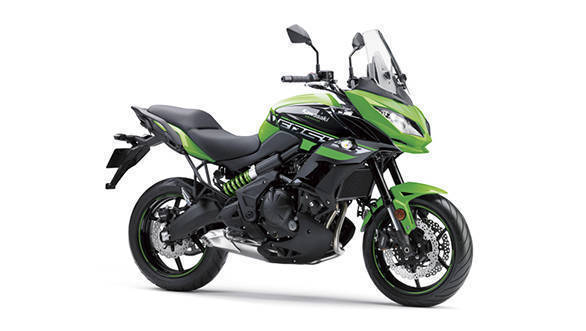 Import duty on engine, gearbox, or transmission as part of completely knocked down (CKD) kits in pre-assembled form has also been cut to 25 per cent, from 30 earlier. At the same time, CBEC has announced a hike in customs duty on import of engine, gearbox and transmissions, which are not pre-assembled, from 10 per cent to 15 per cent.
This move, reports suggest, is aimed at promoting local assembly of such motorcycles, as part of the government's 'Make in India' initiative. Speaking about this announcement, Triumph Motorcycles India MD Vimal Sumbly said, "After the budget, this is a great initiative to cut import duties on CBUs, but for CKDs where local assembly is done in India, the import duties are increased by 5% and the FTA remains unchanged. We would urge the government to relook into this area".