Image Gallery: Volkswagen reveals I. D. R Pikes Peak prototype racer
Volkswagen has recently revealed its challenger for this year's Pikes Peak hillclimb event, the all-electric  I.D. R Pikes Peak. The car will be based on Volkswagen's MEB electric platform and will have a dual-motor four-wheel drive setup. No technical details have been announced but Volkswagen's latest I.D. concept – the Vizzion sedan – featured two electric motors, one on the front axle and one on the back, each producing 305PS. For perspective, Volkswagen is aiming to break the present Pikes Peak electric prototype record of 8m 57s held by a Drive eO PP100 driven by Rhys Millen. This car produced 1618PS and 2520Nm, so the I. D. R Pikes Peak will have to produce figures in that ballpark to achieve its goal.
Volkswagen plans to offer more than 20 fully electric cars by 2025 with the first of the I. D. road-going cars beginning production in 2019. The company hopes that this racing prototype will be the first step towards heightened cooperation between Volkswagen R (the brand's road-going performance brand) and Volkswagen Motorsport, while keeping an eye on its future plans.
The international Pikes Peak hill climb (also known as 'The Race to the Clouds') has been held since 1916 near Colorado Springs in the Rocky Mountains, USA. The 19.9km route runs from the start-point at an altitude of 2,800m to the summit at 4,300m above sea level, with drivers having to negotiate 156 turns along the way. The event is one of the better known hill-climb events on the international motorsport calendar and has seen credible performances from manufacturers like Audi, Peugeot, Toyota and Suzuki. Volkswagen's only entry in this event has been in 1987 with a dual-engined Golf, which generated 661PS but failed to finish.
Volkswagen's all-electric challenger for this year's Pikes Peak event
The racer is based on Volkswagen's all-electric MEB platform
Features a dual-motor, all wheel drive configuration
Previews Volkswagen's electric car tech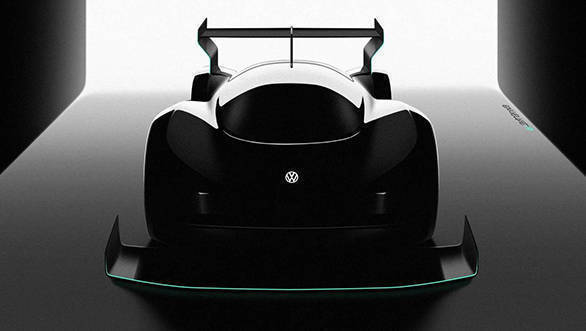 First VW entry in Pikes Peak in 31 years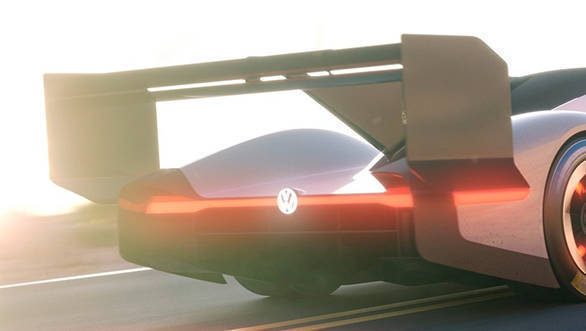 Aims to beat the electric prototype record of 8m 57s held set by a Drive eO PP100 in 2016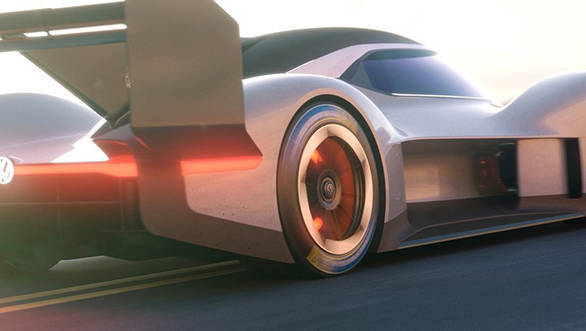 Co-operation between Volkswagen R(the brand's road-going performance brand) and Volkswagen Motorsport
Will act as a halo car for the German car maker's I. D. electric sub-brand