Image Gallery: Volkswagen I. D. R Pikes Peak hill climb prototype racer revealed
Volkswagen has taken the wraps off the I. D. R Pikes Peak. This racing prototype will be its challenger at the Pikes Peak hill climb event set to take place in Colorado Springs, USA, on June 24. While the company had shown a few computer renderings earlier, full details have now be made public.
The Volkswagen I. D. R Pikes Peak uses two electric motors powered by a Lithium Ion battery
The Volkswagen I. D. R Pikes Peak is powered by two electric motors fed by a lithium-ion battery. The combined power output is 680PS and maximum torque is 650Nm. The car weighs 1,100 kg and get from 0 to 100 kmph in 2.25s, faster than a Formula 1 and a Formula E car. Volkswagen engineers say they weren't looking for maximum performance while developing this car. Instead, they were looking for an ideal balance between energy capacity and weight. Also, the prototype will harvest roughly 20 percent of the electric energy required over the course of the 20-km long Pikes Peak hill climb through regenerative braking. The car's brief is to beat the existing record of 8:57.118 minutes for electric cars.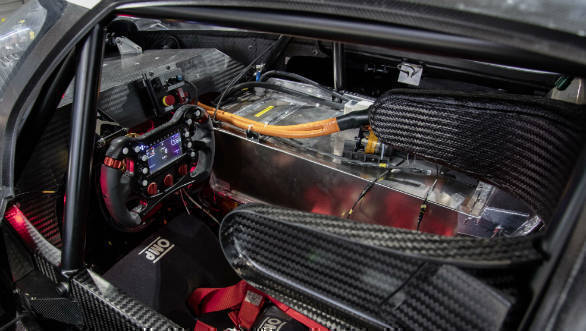 Combined output is 680PS and 650Nm
The car was unveiled at Ales, France and will complete most of its pre-race testing there, given the limited amount of testing allowed on the Pikes Peak course. It will be driven by defending Pikes Peak champion, Romain Dumas. The 39-year-old Frenchman has three previous wins at Pikes Peak with Norma and has also won the 24 Hours of Le Mans twice with Audi and Porsche.
Volkswagen hopes the I. D. R Pikes Peak will set the trend for its future in motorsport. It will take the findings from the development of this car and use them for the development of its upcoming all-electric I.D. line-up of cars.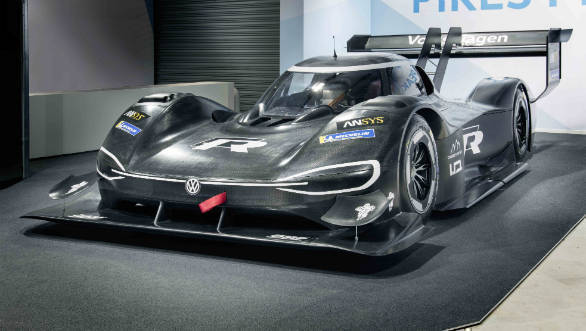 Gets from 0 to 100 kmph in 2.25s
The international Pikes Peak hill climb (also known as 'The Race to the Clouds') has been held since 1916 near Colorado Springs in the Rocky Mountains, USA. The 19.9km route runs from the start-point at an altitude of 2,800m to the summit at 4,300m above sea level, with drivers having to negotiate 156 turns along the way. The event is one of the better known hill-climb events on the international motorsport calendar and has seen credible performances from manufacturers like Audi, Peugeot, Toyota and Suzuki. Volkswagen's only entry in this event has been in 1987 with a dual-engined Golf, which generated 661PS but failed to finish.
Weighs in at 1,100 kg
Will compete at the Pikes Peak hill climb on June 26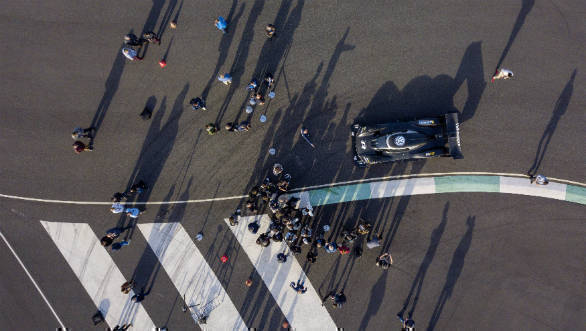 Testing ahead of Pikes Peak will take place at Ales, France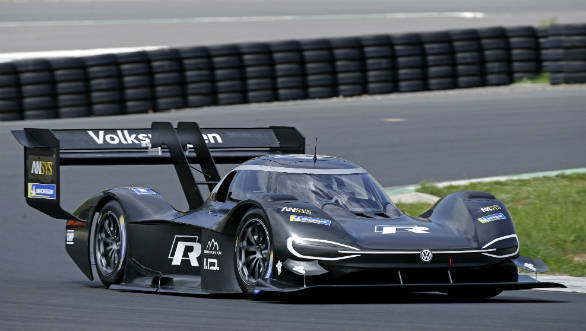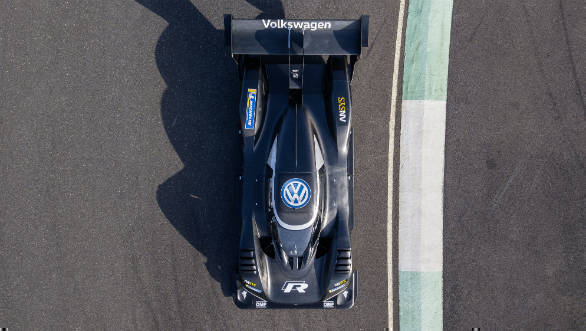 The I.D.R Pikes Peak will be piloted by defending Pikes Peak champion Romain Dumas