Image Gallery: Tesla Cybertruck
Cybertruck is designed to have the utility of a truck and the performance of a sports car. The vehicle is built to be durable, versatile and capable, with exceptional performance both on-road and off-road. Cybertruck will come in three variants: Single Motor Rear-Wheel Drive, Dual Motor All-Wheel Drive, and Tri Motor All-Wheel Drive.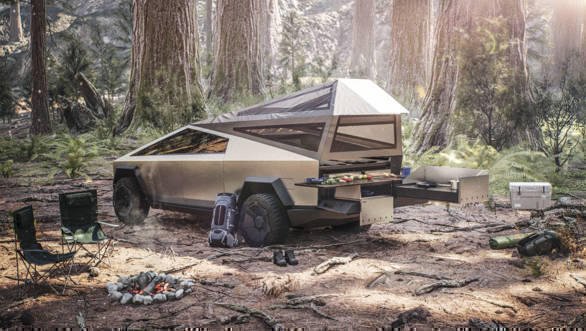 Storage capacity: 100 cubic feet of exterior, lockable storage including the vault, frunk, and sail pillars.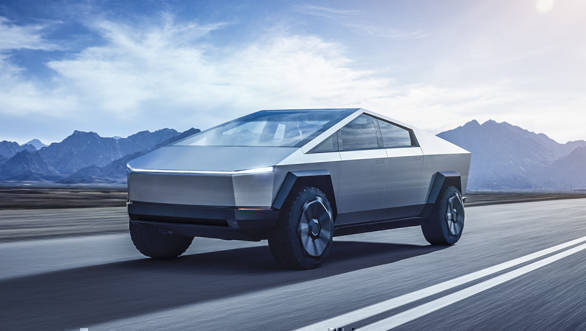 0-60 mph acceleration: <2.9 seconds
Payload: Up to 3,500 lbs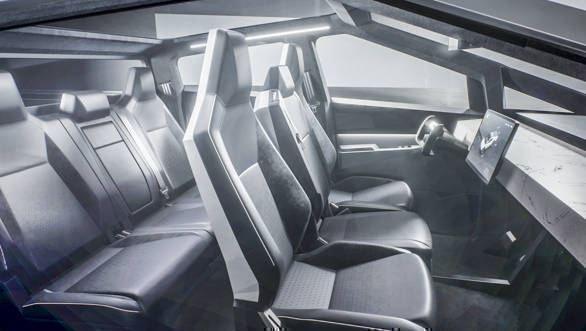 Touchscreen size: 17" Seating capacity: Up to six adults
Towing capacity: More than 14,000 lbs Payload: Up to 3,500 lbs Vault length: 6.5 feet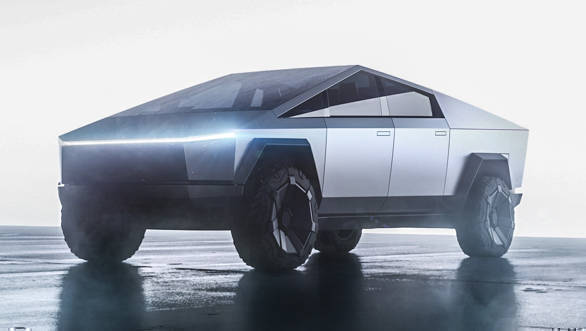 Body: Ultra-Hard 30X Cold-Rolled stainless steel.