Image gallery: SWM Gran Milano 440
SWM Motorcycles might not be a popular brand but they have been in the motorcycle making business for some time now. Their motorcycle line-up consists of Enduro, Supermoto, on-road and classics. Why are we talking about this Italian unheard motorcycle company? MotoRoyale, the distributors of MV Agusta motorcycles in India, are planning on bringing the SWM range to India. The first offering from the Italian brand will be the Superdual T that is expected to come through the CKD route to India. Shumi has already ridden it and here are his views. In addition, Shumi also rode the SWM Gran Milano 440. You can read his first ride experience here. Scroll down to see the images of the SWM Gran Milano 440 and let us know your opinion on it in the comments section below.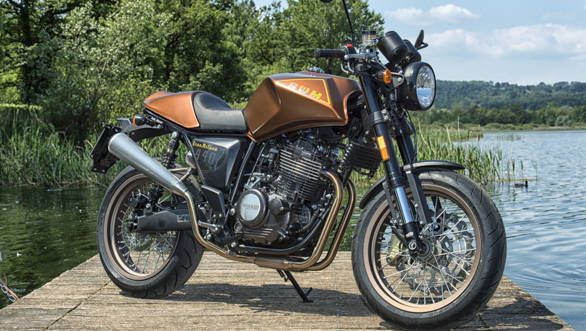 The SWM 440 line, topped by the Gran Milano includes the Silver Vase scrambler and the Gran Turismo two-seater retro-machine
The drop bars on the SWM Gran Milano aren't too low so you can actually ride it a fair bit.
The simple round mirrors on the SWM Gran Milano worked well enough. Bar-end mirrors would look cooler still
The SWM Gran Milano's simple round headlight and twin-pod instrument console looks good. Note the oil cooler for the 30PS engine
The SWM Gran Milano tank is an oddly nice combination of curves and hard, almost modern edges. Note adjustment caps on the suspension and the lack of bar-end vibration dampers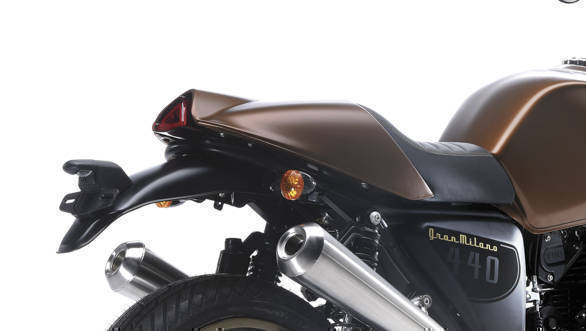 The SWM Gran Milano rear cowl is well made and we saw painted as well a leather-finished example. The little triangular light inset into the cowl is a good little detail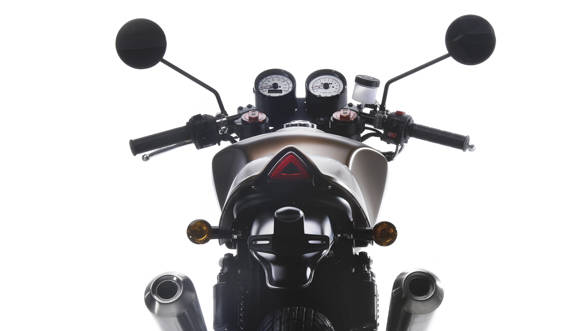 The SWM Gran Milano rear cowl is well made and we saw painted as well a leather-finished example. The little triangular light inset into the cowl is a good little detail
The SWM Gran Milano has the highest spec of the SWM 440s including the fancy disc with the Brembo caliper radially mounted. Too bad the brake feel isn't a whole lot and you need more than a few fingers for hard braking
The SWM Gran Milano is a strict single seater. The exhaust routing, the seat cowl and the lack of a passenger footpeg ensures this
It's a Husqvarna quirk but all SWMs, including the Gran Milano receive twin exhausts. The brushed stainless finish could be better but they look good
The SWM Gran Milano's 445cc engine comes pre-assembled from China and is added to the motorcycle at the Varese, Italy plant
The SWM Gran Milano has the highest spec of the SWM 440s including the fancy disc with the Brembo caliper radially mounted. Too bad the brake feel isn't a whole lot and you need more than a few fingers for hard braking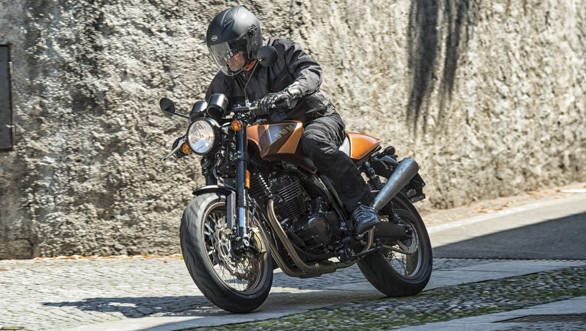 Also see: Road Test - 2018 SWM Superdual T
Related Stories