Image gallery: Shaken and Stirred September 2017
A team of driven, passionate and creative individuals all immersed in cars and motorcycles, as you might imagine, is not a normal working environment. Their antics, our making of story if you will, is Shaken & Stirred, the very last page in our print edition. It is usually the first page that is read when the issue arrives, and now we've decided to bring it online as well. Presenting our League of Superheroes.
Parking in an orderly, methodical fashion as an idea continues to escape the members of Team OVERDRIVE. Luckily, this is a spacious, scenic parking lot far from Mumbai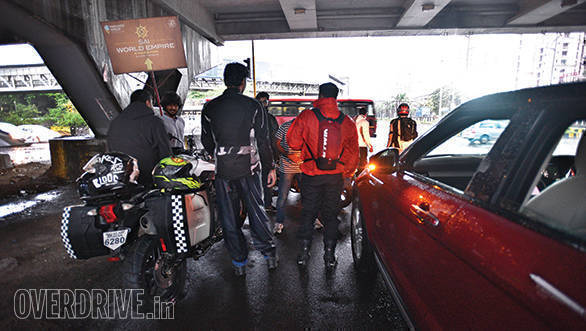 As usual, the morning starts with a long wait for Rohit Paradkar to show up...
...and then, Lijo shows how Rohit earned his nickname, Rash. The man's a champion Road Rash-er
All these shenanigans meant that ultimately Bert and Shumi had to 'escort' the ever, er, playful Lijo and Rishabh through the countryside
"Shumi! Where's your common sense man?" Er... our two-wheeler editor points out an answer
"All bikes that are not a Tiger stay on the right. All bikes that are Tigers keep left!" Anis, the photographer tries to bring order to chaos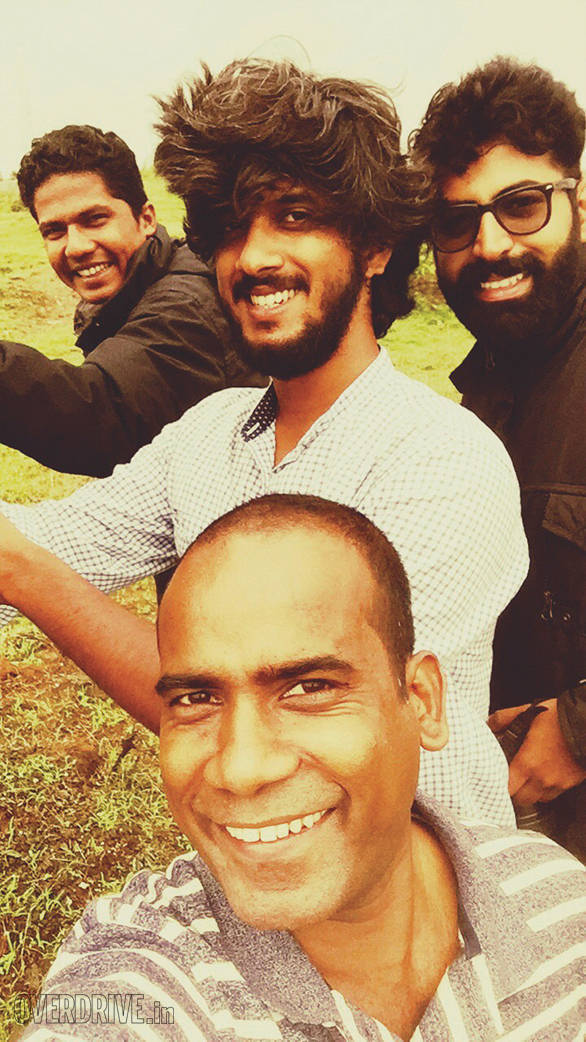 Team OD welcomes one and all, the haired as well as the hairless
"Shumi, didn't Bert ask you to use common sense?" Well, he continues to point out the answer
Rishabh discovers that someone ordered extra tea and three vada pavs...
..."They're not extra, Rishabh. Sorry. They're for Aditya and me." Awww
"I wish that I was in your arms like that Spanish guitar..." Dibyendu does a Toni Braxton cover...
...and we gave him a thali in appreciation for his singing and strumming skills
So it isn't just poor Rishabh then. As soon as Bert and Shumi left for Mumbai, Team OVERDRIVE promptly sat down and ate