Image gallery: Pagani Huayra BC
Horacio Pagani makes some of the most exquisite cars in the world. The Argentinian used to work with Lamborghini before he branched off to make his own cars. The Pagani C12 was the first of those cars which was followed by the iconic Zonda and then the Huayra. This is Horacio's latest creation and it's named the Huayra BC. Before you get any ideas, BC stands for Benny Caiola, a gentleman who Pagani says was a big influence over him all these years and also Pagani's first-ever customer. It's easy to look at the BC as a bejeweled Huayra with some aggressive bodywork, but Pagani claims this car is much more than that. Scroll down for more.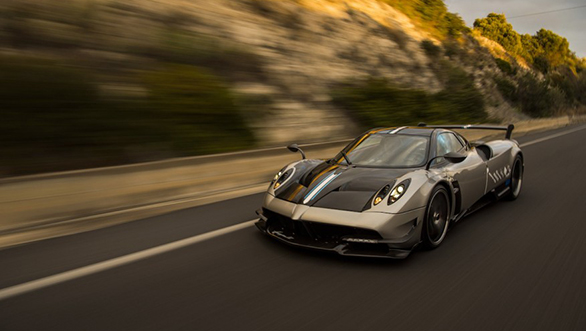 At first glance, the Huayra BC is essentially a Huayra with new bodywork and a big rear wing
We love the top view of this car with its beautiful tear drop shaped cabin
The rear end is unmistakably Pagani, even with the addition of the new wing
Unlike most spoilers that are centrally mounted, the Huayra BC's is fixed at the rear haunches
Every exotic hypercar should have gullwing doors!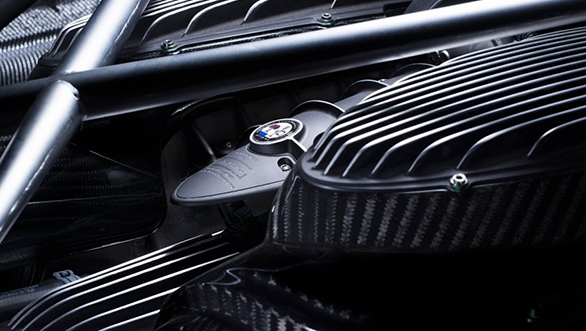 Exquisite detailing is a Pagani trademark
Even simple functional items like the fire extinguisher must be pleasing to the eye
The Huayra BC runs a newly developed AMT gearbox controlled by this delicious gear selector with exposed linkages
Even in its most racy avatar, the Huayra BC's cabin is breathtaking
Form and function in perfect cohesion
When the speedo reads to 415kmph, you know you're in a very fast car indeed
The Huayra BC will run a similar version of the standard Huayra's twin turbo 6-litre V12 but making more than the 'standard' 750PS. The power figure is not currently disclosed