Image gallery: New-gen Suzuki Jimny SUV
It has not been too long that Suzuki revealed the fourth-gem Jimny to the world and enthusiasts have already started dreaming about getting one. Not just in the international markets but in India as well. While there is no official word from Maruti Suzuki, many in India (including us at OVERDRIVE) really wish the 2019 Suzuki Jimny to launch in India. If priced right, the Suzuki Jimny might be one of the popular offerings since the Maruti Suzuki Gypsy had and still has quite a following in the country . The new-gen Suzuki Jimny gets an updated design that maintains the SUV's characteristic traits, comes with additional features with modern connectivity options. However, the important highlights of the new-gen Suzuki Jimny are the new 1.5L petrol engine and the updated 4WD drivetrain that is claimed to be more off-road focussed. Click here to read all the details of the 2019 Suzuki Jimny. Scroll below to get a detailed look at the compact SUV
The 2019 Suzuki Jimny retains the characteristic boxy design that was seen in the first gen offering
The grille along with the circular headlights of the 2019 Suzuki Jimny make the SUV look like a scaled down version of the Hummer
The 2019 Suzuki Jimny will be available only in 2-door configuration.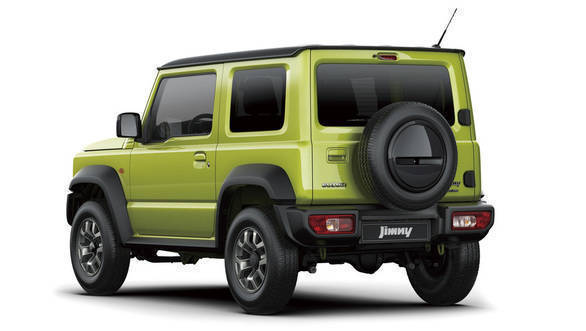 The rear quarter angle of the 2019 Suzuki Jimny makes it look reminiscent of the Mercedes SUV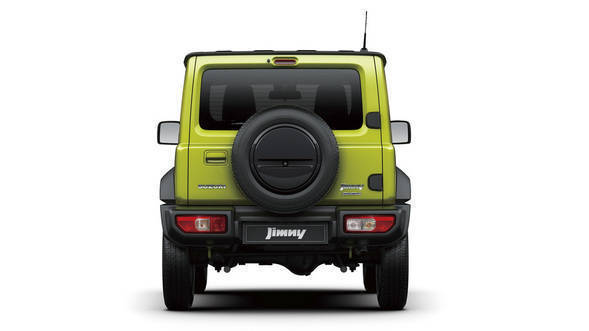 Minimalistic design but with a functional approach, that seems to be the theme of the 2019 Suzuki Jimny
The dash of the 2019 Suzuki Jimny has a blocky design throughout with separate housings for the gauges
There is an 80's style square housing for the touchscreen, round air con vents and toggle switches. The styling is quite reminiscent of the Maruti Gypsy.
the Jimny SUV that will be sold in the international markets comes with a 1.5 litre K15B engine, replacing the 1.3L unit of the previous model. The 1.5L petrol engine makes 100PS at 6,000rpm and generates 130Nm at 4,000rpm, which makes is an addition of 17PS and 20Nm over the previous.
The new-gen Suzuki Jimny comes equipped with Suzuki's Allgrip Pro AWD system that gets a low-range transfer gear and three driving modes - 2H (2WD-high gear), 4H (4WD-high gear), and 4L (4WD-low gear)
The new-gen Jimny continues to be a 2-door design and is a serious off-roader with ladder frame construction, four-wheel drive with low-range gearing and high-profile tyres.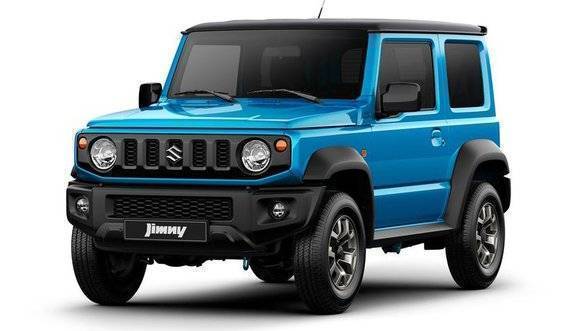 The fourth-gen offering is expected to be priced around £17,000 (Rs 15.52 lakh approx.) Let us know your favourite shade on the 2019 Suzuki Jimny
Also read,
Suzuki Jimny accessories brochure reveals customization options
Price (Ex-Delhi)
Starts Rs 1.5 Crore