Image gallery: Max Verstappen, Formula 1's youngest ever winner
The Spanish GP, with the two Mercedes AMG F1's out of the way, looked set to be a battle between Daniel Ricciardo and the two Ferraris
But the years that Jos 'The Boss' Verstappen put into training his son Max really paid off
Here's why - Max Verstappen became the youngest-ever winner in the history of Formula 1 with his victory at the Spanish GP at the age of 18 years and 228 days.
What's also particularly amazing is that it was Verstappen's first ever race for the Red Bull Racing team, having just been promoted from Toro Rosso
Of course, this isn't the first record that Verstappen has in F1. He was also the youngest driver in the sport's history to start a race aged 17 years and 166 days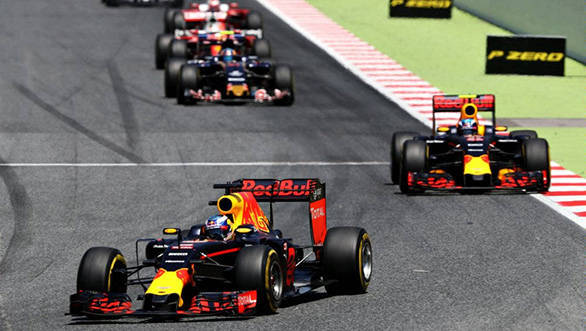 The battle between Verstappen and his team-mate Daniel Ricciardo could really have gone the other way, but the fact that Ricciardo was on a three-stop strategy and Verstappen on a two-stop strategy helped the Dutchman to his first GP victory.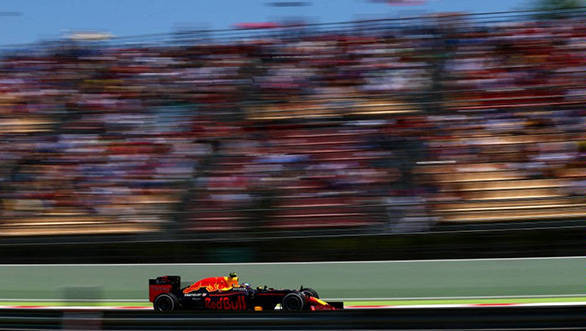 Verstappen's F1 records are very likely to be unchallenged in F1. Especially since the FIA has imposed an age restriction that states no driver younger than the age of 18 can drive in Formula 1.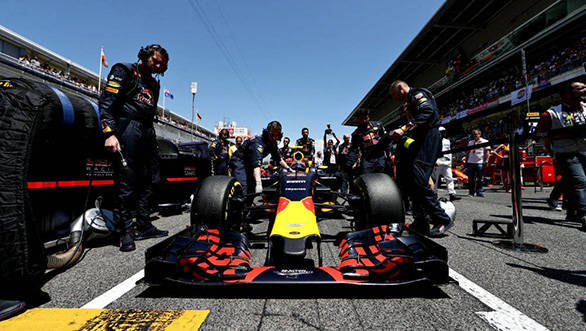 It's interesting to note that at the time that Verstappen became a Formula 1 driver, he wasn't legally allowed to drive in his own country!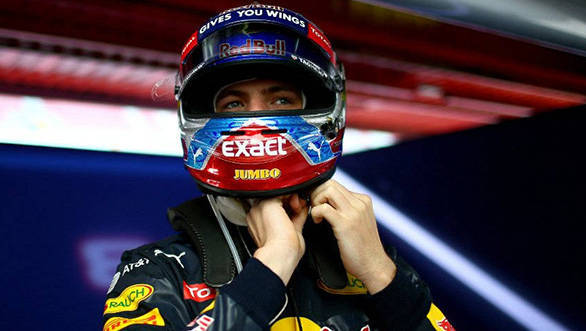 Verstappen has also garnered praise in the past for being a driver with a level head on his shoulders, despite his age.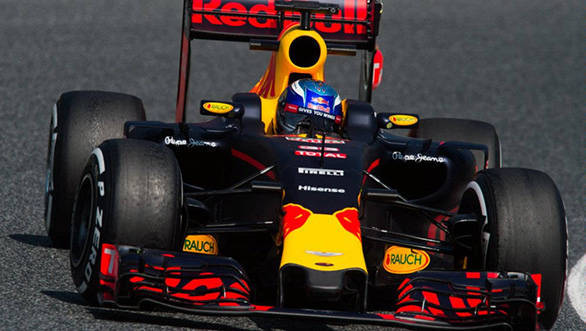 Verstappen was already earmarked as a future F1 champion back when he made an impression in Formula 3, having only just graduated to car racing from karting
Here he is with the flag of Netherlands in the backdrop. First Dutchman to win an F1 race too!
The man spraying the champagne on Verstappen's face, here, happens to be Sebastian Vettel, the last driver with the distinction of being the youngest ever F1 winner, a record that Max smashed by well over two years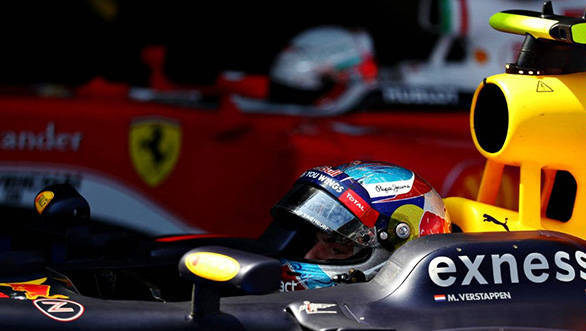 Focussed ahead of the race. Although we daresay he didn't realise that he'd be sharing the podium with Kimi Raikkonen, who at one point raced with his father Jos in F1.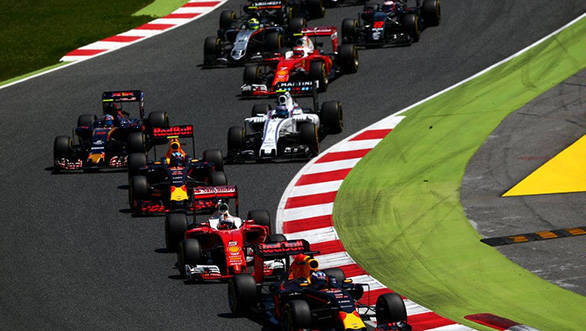 Early on in the race Ricciardo led from the two Ferraris. But then, as history will show, things all went Max's way.
Here's Christian Horner looking well pleased with Max after the race. Helmut Marko likely feels vindicated at this point, for insisting that Max be promoted and Daniil Kvyat be demoted!