Image gallery: Lamborghini Centenario
Lamborghini created the Centenario in celebration of the company turning 100 years old. Based on the company's flagship, the Aventador, the Centenario is powered by a uprated version of the same 6.5-litre V12 producing 770PS  and 690Nm of torque. The exterior however, is a completely different beast when compared to an Aventador, with exposed carbon fibre, aggressive lines, and multiple vents.Showcased at the 2016 Geneva Motor Show, only 40 examples will be created - 20 coupes and 20 roadsters. And if you're considering buying one for yourself, don't bother - They're all sold out. As a means of compensation, here's a selection of angles for you to drool over.
The Lamborghini Centenario features a beautiful bare carbon-fibre scheme with yellow accents abound. The front end has sharp and aggressive lines with multiple slats and vents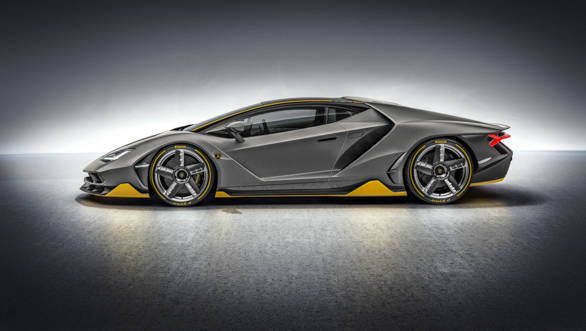 The Centenario is considerably long - almost 150mm more than the Aventador
The rear draws inspiration from the Veneno, with visor LED taillights and a ginormous diffuser
Alacantara and carbon fibre bathed interior is a joy to sit in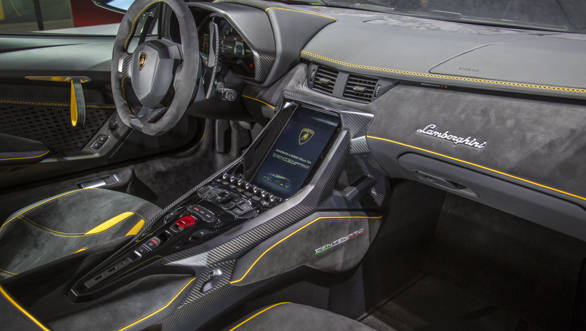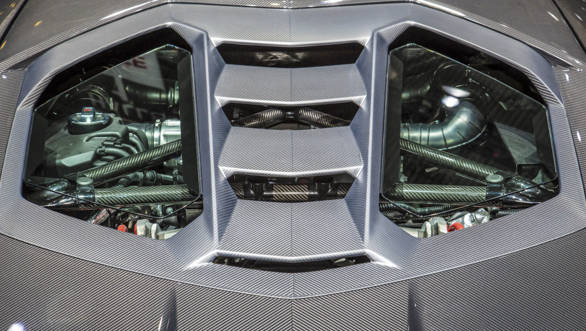 A peek into the heart of the beast, a 6.5-litre V12 producing 770PS and 690 Nm. Damn.
Triple exhausts that spit fire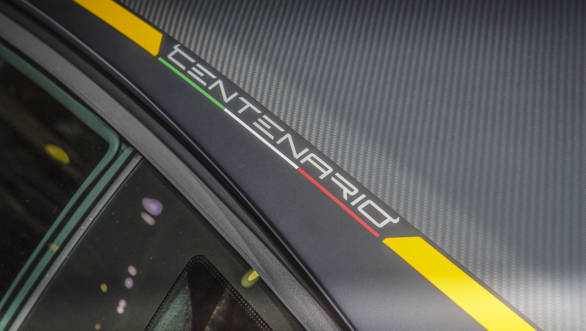 You can never go wrong with exposed carbon fibre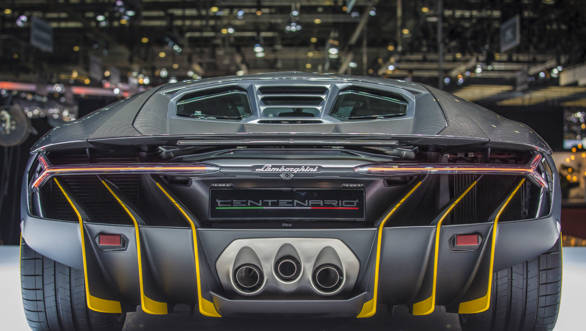 5-spoke alloys with even more carbon fibre. Boy, they really went all out