Image Gallery: India bound 2019 Porsche Macan
The 2019 Porsche Macan is a midlife makeover and not an all-new car, but the design has been updated to fall in line with all of the new-generation Porsches. The new Macan goes up against the likes of the Jaguar F-Pace and BMW X4, that we absolutely loved. The big difference though is, this time around Porsche promises to price the Macan very competitively against these cars and also make it a viable option for anyone looking at cars like the Q5 and the GLE.
The Porsche Macan has been updated for 2019. It is coming to India by May in its base and S variants
The Macan has our attention for it now comes with a new 3.0-litre V6 petrol borrowed from the new Cayenne
The new 3.0-litre V6 petrol has a higher output too, at 354PS and 480Nm, compared to the previous V6's 340PS/460Nm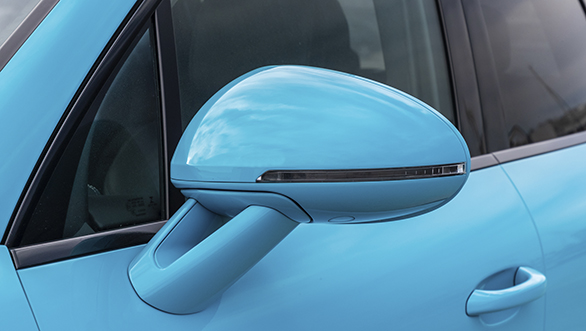 The new Macan is available with four new colour options to choose from. We like the Miami Blue seen here!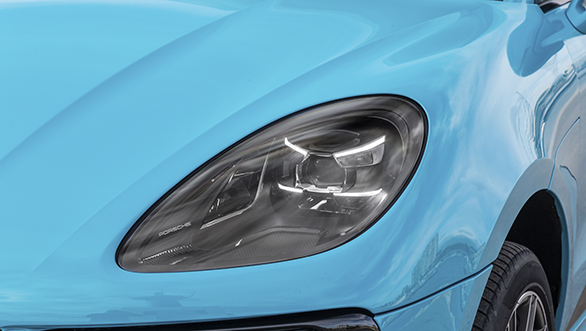 The headlight design has been tweaked. The 2019 Macan gets LED headlamps as a standard fit across the range
The side blades on the 2019 Macan can now be customised in five ways - high gloss, matte (default), body colour, silver or carbon fibre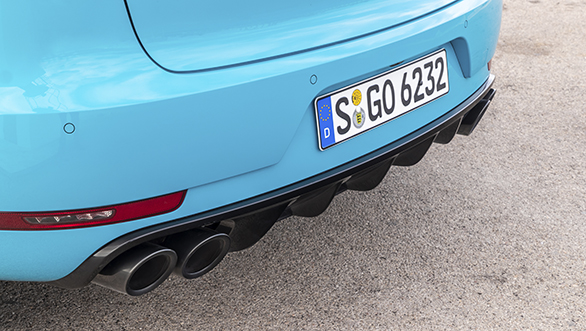 The Macan S is identified with four exhaust tips, while the base gets two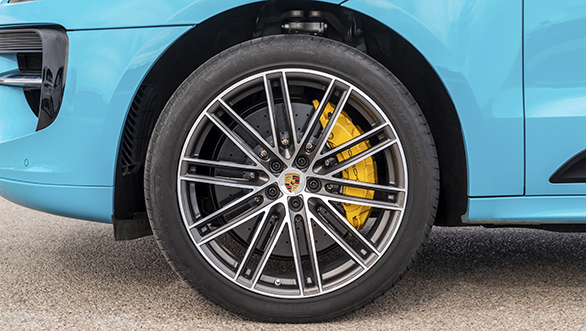 The new Macan has rim choices ranging from 18"-21", while the update now brings new design choices. Some of the designs can also be had with different colour options to match the side-blades/body colour
The Macan S gets ceramic coated brakes as an option and are highlighted by the yellow callipers seen here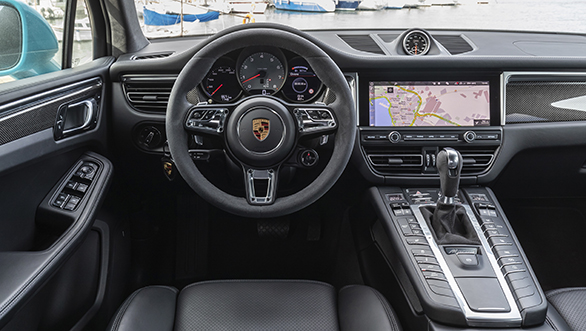 The big attention grabber in the revised cabin of the new Macan is the 10.9-inch screen, which runs the same new infotainment software from the Cayenne
Plenty of switches still on the centre console. The older peripheral-electronics architecture on the Macan compared to the new Cayenne, restricted the number of touchscreens Porsche could integrate into the cabin of the new Macan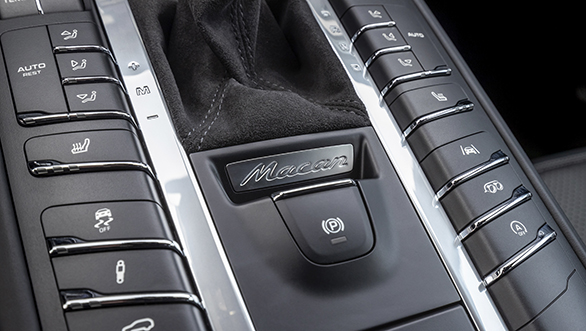 We wish they threw in the 'Macan S' badge instead to remind us of the higher variant. Oh wait, a simple dab of the accelerator does just that!
The new Macan's 10.9-inch touchscreen is smaller than the Cayenne's 12.3-inch unit but larger than what the competition offers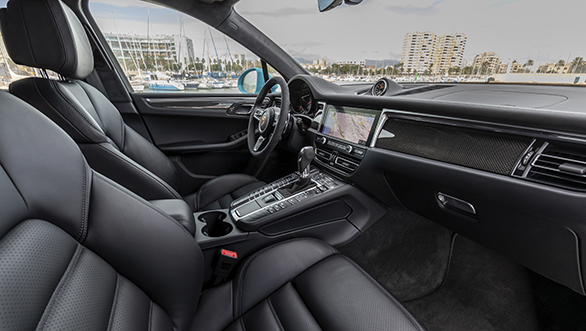 Like the exterior, even the cabin of the new Macan receives more colour and material options to choose from. We expect Black and Tan to be the most common combination for the Macan's cabin in India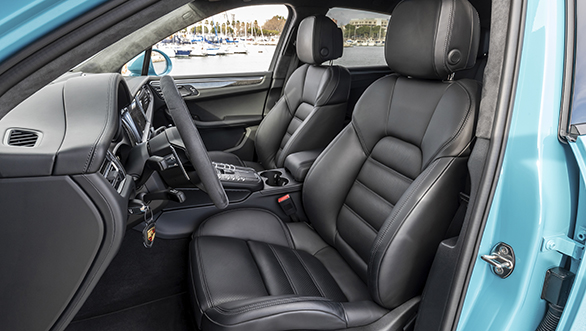 The Macan's trim can be specified in full-leather with Alcantara inserts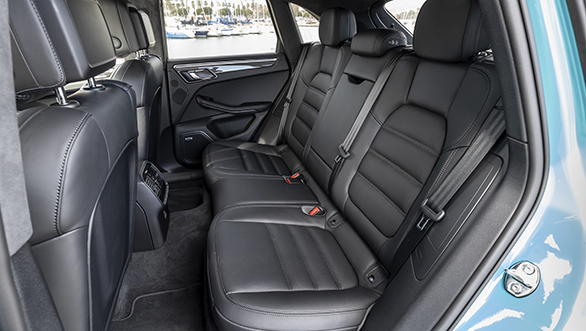 The cabin of the Macan isn't the roomiest of the lot, especially at the rear. Think of it as a 911 on steroids and not a Panamera on stilts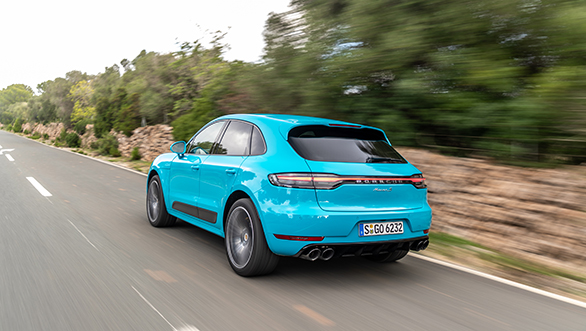 The easiest way to identify the new Macan from the old one, is the seamless strip of lighting on the tailgate
Also see: 2019 Porsche Macan first drive video review
Price (Ex-Delhi)
Starts Rs 69.98 Lakhs
Price (Ex-Delhi)
Starts Rs 70.5 Lakhs
Price (Ex-Delhi)
Starts Rs 69.9 Lakhs