Image gallery: India-bound 2015 Ford Endeavour
The new Ford Endeavour, jointly developed by Ford's teams from Australia, South America and South East Asia, is an all-new product started off on a clean slate and with no past baggage. We've just driven the new Endeavour and noted its "smooth uncluttered approach to urban driving" (Read full review here). And we expect its capability off-road will help it live up to its name (it's sold as the Everest in other markets). Here are some images from the off-road course we trundled through in the all-new Ford Endeavour.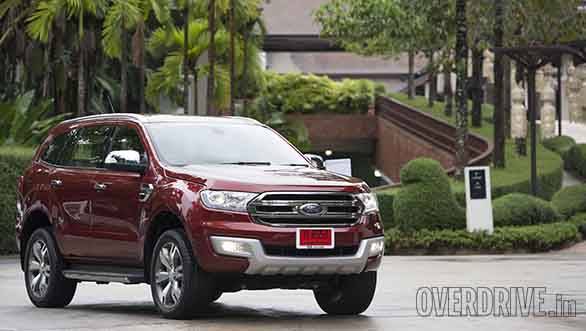 The 2015 Ford Endeavour has a smooth uncluttered approach to urban driving. And it doesn't look out of place in an urban setting either
But we absolutely need to find out how SUV-like it really is. And so the convoy heads to an off-road course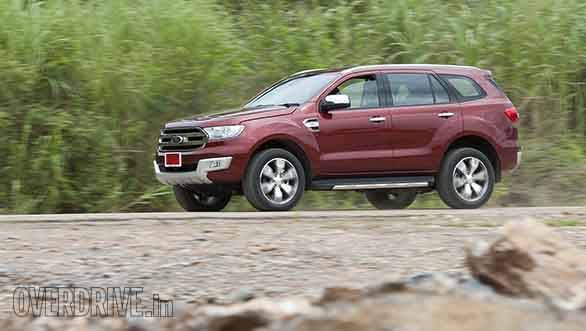 Ford will offer two Duratorq engine options on the new Endeavour, a four-cylinder 2.2-litre turbo diesel and the inline five-cylinder 3.2-litre turbo diesel unit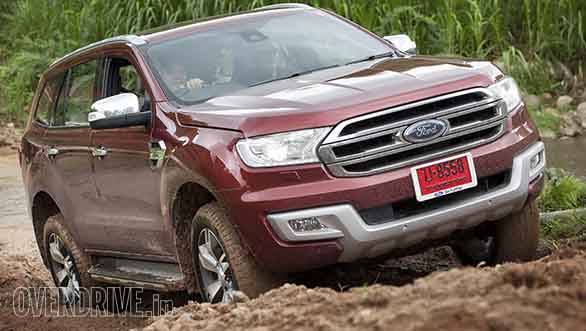 The body-on-frame architecture along with the independent front suspension and a solid rear axle with shock absorbers mounted beyond the frame rails improves off-road stability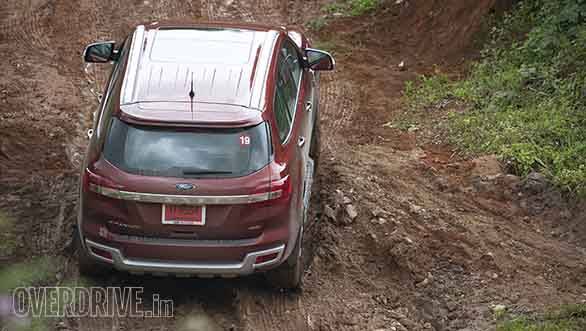 Up to 98 per cent torque can be delivered to either the front or rear wheels according to the requirement. There is also a 4×2 power train (available with the 2.2-litre engine) in which the rear wheels alone are driven
There is a definite change in design direction compared to the SUV it replaces. The lines aren't boxy or rigidly angular any longer. It's more curvy with softer edges and a contemporary silhouette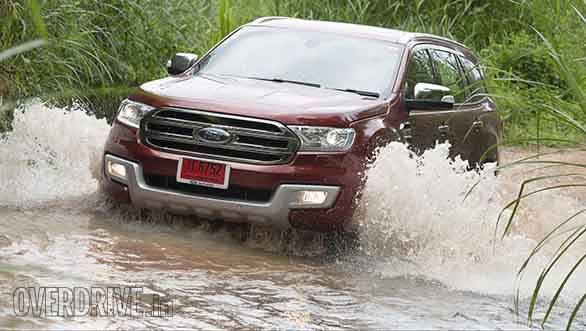 The new Endeavour is also capable of wading through 800mm deep water with a 29 degree approach angle and a 25 degree departure angle and a 225mm ground clearance
The boot has no loading lip. It's a flat floor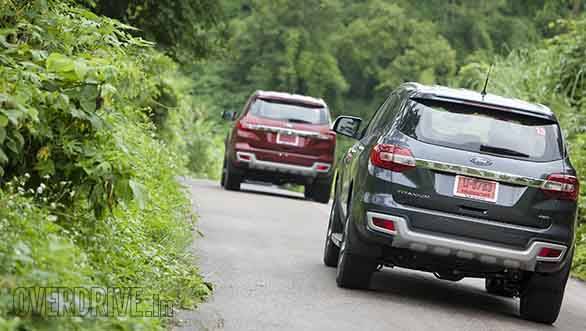 The rear tailgate is also a powered unit and can be raised or lowered at the touch of a button and India-spec cars will be getting this feature for sure
Inside the cabin, the centre console is a three-layered unit - at the very top is the new and large infotainment touchscreen. It's quite intuitive and features Ford's proprietary second generation Sync system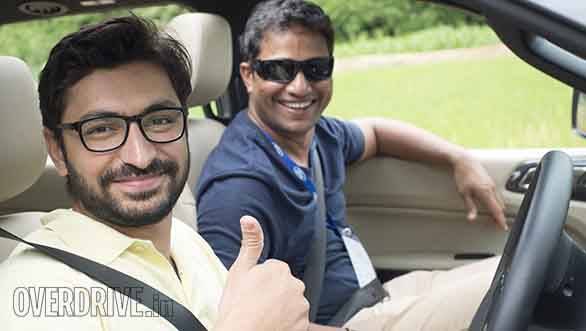 The cabin of the Ford Endeavour is contemporary and handsome - "Just like us," chime in our producer and editor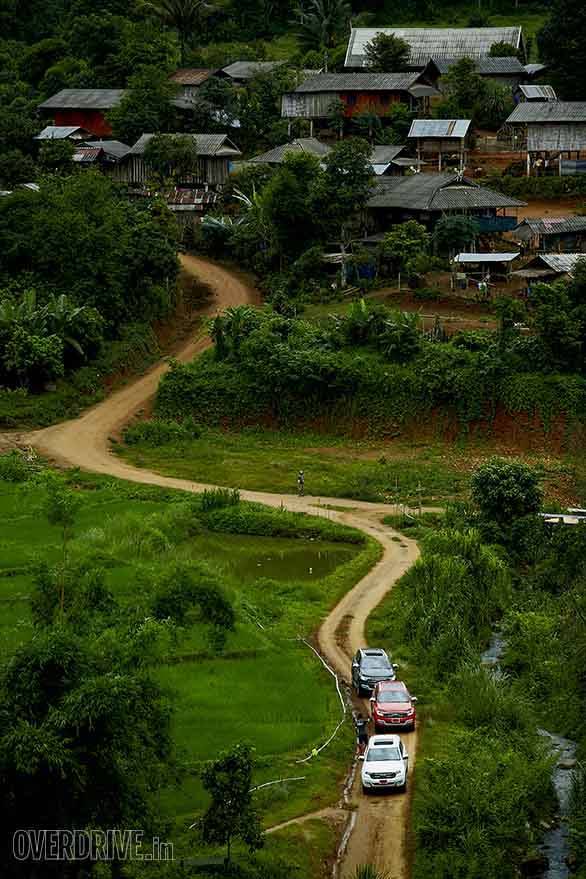 Lane departure assist, adaptive cruise control and some other features might be given a miss in the India-spec Ford Endeavour
The Ford Endeavour will arrive in India this festive season and from what we've heard from Nigel Harris, MD of Ford India, most of the luxury and safety features we saw in the car we drove in Thailand will be retained in the India-spec Endeavour.
More from OVERDRIVE on the 2016 Ford Endeavour:
India-bound 2015 Ford Endeavour first drive review
Price (Ex-Delhi)
Starts Rs 32.75 Lakhs