Image gallery: Harley-Davidson FXDR 114
Harley-Davidson has unveiled the all-new FXDR 114, that is a part of the company's Softail range. "The Harley-Davidson FXDR 114 surrounds the very capable Softail chassis with Milwaukee-Eight 114 power, premium front and rear suspension and a host of new weight-saving components and materials. This is a power cruiser that delivers exceptional ride and handling characteristics." mentions David Latz, lead product manager at Harley-Davidson. The FXDR 114 is the tenth Harley-Davidson model based on the Softail platform introduced in 2018. It is also a part of of 100 high-impact motorcycles the company plans to introduce by 2027. More details on the all-new Harley-Davidson can be read here. Scroll below to have a detailed look at the image gallery of the Harley-Davidson FXDR 114.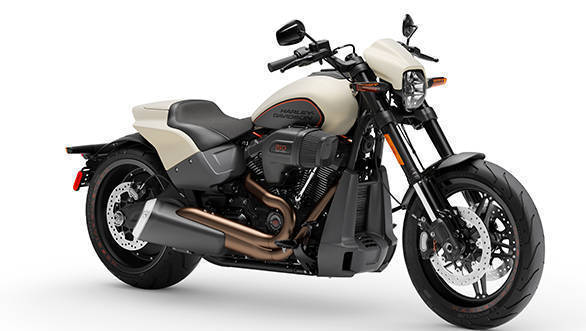 The drag-bike influence is strong with the raked and inverted front end, massive intake and exhaust, proportional contrast between the wheels, and the clipped tail section.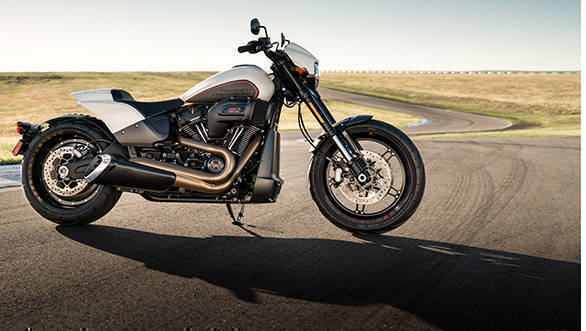 The Harley-Davidson FXDR 114 gets a race-inspired chin fairing conceals much of the oil cooler.
The Harley-Davidson FXDR 114 is equipped with the most-powerful engine offered in the Softail chassis, a Milwaukee-Eight 114 V-Twin that produces of up to 162Nm of torque at 3500 rpm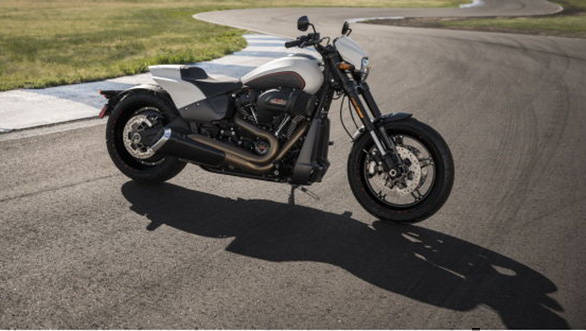 Vivid Black, Black Denim, Industrial Gray Denim, Wicked Red Denim, Bonneville Salt Denim, and Rawhide Denim are the colour options in which the Harley-Davidson FXDR 114 will be available in.
The tail section is clipped short in drag bike/stunter style to expose the 240mm rear tire.
The company mentions that the shape of the forward-facing air intake is inspired by the World Champion Screamin' Eagle/Vance & Hines drag bikes that claims to direct the airflow into the engine.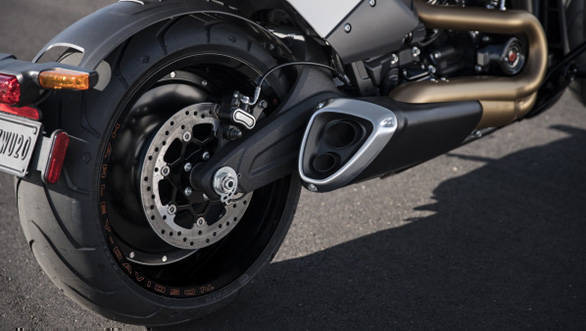 Because of the unsprung weight (weight located below the suspension) it has a significant impact on rear suspension performance, enhanced further by a lightweight 18-inch-diameter aluminum disc rear wheel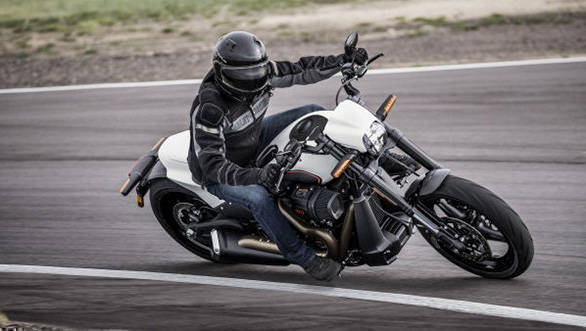 It also get a new 2-into-1 exhaust that is shaped to maximize lean angle. The Milwaukee-Eight 114 gets an advanced four-valve cylinder head design, dual knock sensors, and precision oil cooling permit for a stronger torque output.
Related Stories