Image gallery: Gaurav Gill and Team MRF Skoda victorious at 2016 APRC Rally Whangarei
Photography: Alan McDonald/Macspeedfoto
The 2016 season of the Asia Pacific Rally Championship got off to a good start for Team MRF Skoda's Gaurav Gill
The 2013 APRC champion claimed victory at Rally Whangarei
This means that Gill, at this early stage in the APRC, is at the head of the championship standings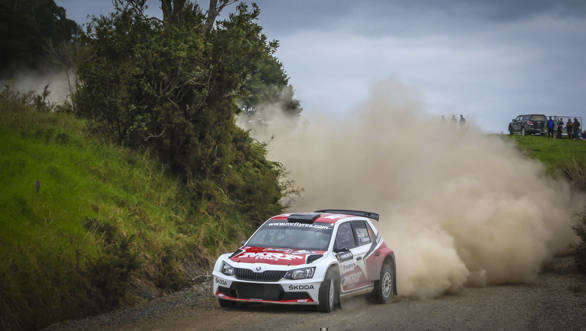 The win didn't come easy, though. Tyre wear and a puncture on Day 1 meant that Gill lost his 41 second lead at the event to his team-mate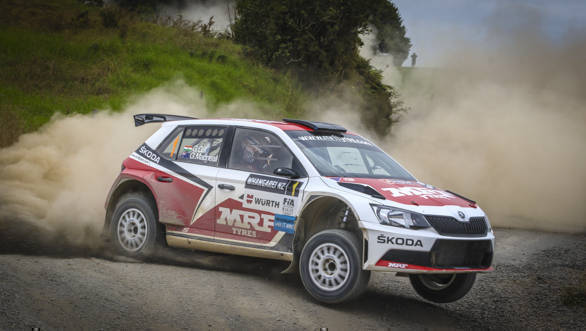 But he made a terrific recovery on Day 2, and overcame the 4.6 second overnight lead that Fabian Kreim had over him. Nifty driving like this is how he did it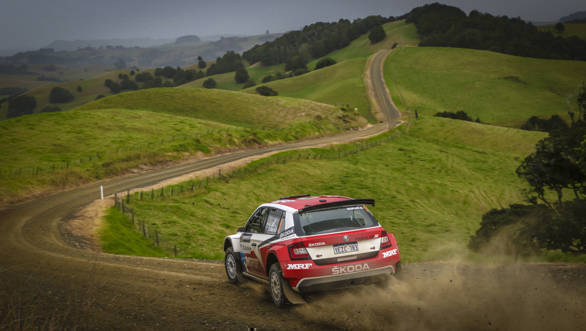 Gill eventually won the rally by 30.4 seconds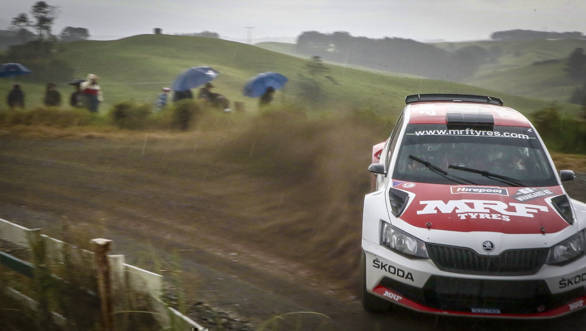 The win came despite trouble with the car's turbo that lost him time on Day 2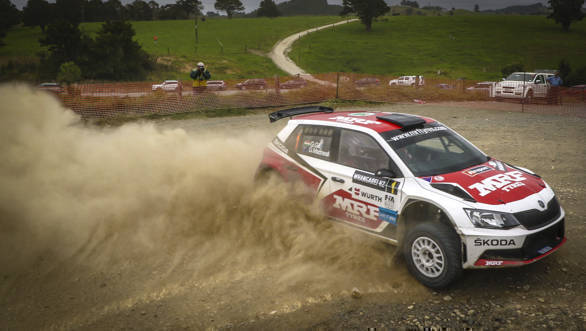 It was Gill's second win at Rally Whangarei, having last won here in 2014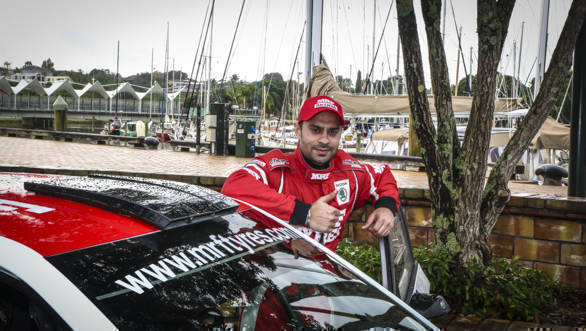 In all, this is Gill's ninth APRC win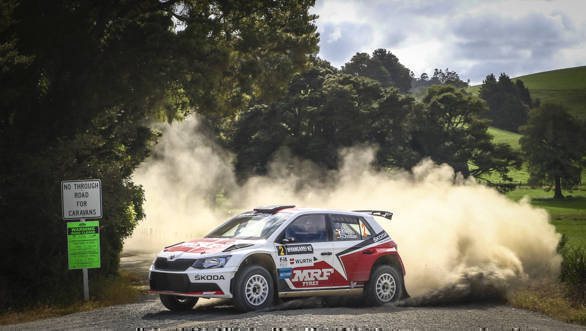 Also good for Team MRF Skoda was that their new driver Fabian Kreim finished second overall
Kreim, for his part, was happy to score points on his APRC debut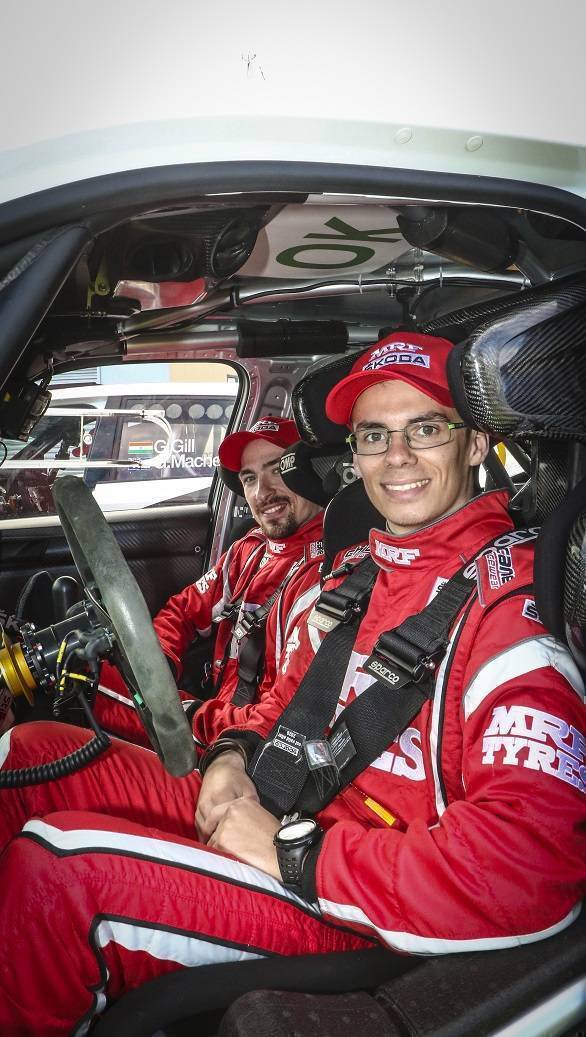 As is in evidence from the smiles you see on his and co-driver Frank Christian's faces
Also smiles here - Glenn Macneall and Gaurav Gill go back some years in the APRC. Strong driver-navigator combination!
The ninth APRC trophy that Gill is able to lug home. A little big for the mantel though!
Team MRF Skoda and drivers Gaurav Gill and Fabian Kreim stand, while navigators Glenn Macneall and Frank Christian kneel in the foreground
Post-victory rally celebrations. And what a win it was!
Champagne being sprayed on Team Red
And with a blaze of dust, it's on to the next round of the APRC soon!
Photography: Alan McDonald/Macspeedfoto