Image gallery: Aprilia SR150 vs Suzuki Gixxer
Shumi has compared the Aprilia SR150 with the Suzuki Gixxer. He says,"If the Gixxer is a sweet, ripe organic-grown mango in a crate full of chemically ripened fruit, the Aprilia is a juicy orange in a field full of under-ripe citrus fruits,". While you can read the detailed comparison here, scroll down to see the images of the comparison.
The Suzuki uses the sculpted muscular design language that seems to be popular in the sporty end of the 150cc class. Unique? No. Striking and distinctive? Yes. The Aprilia is just pure Italian sporty-scoot. The panels are taut and tightly wrapped around the underpinnings. It looks sharp and drawn lots of attention.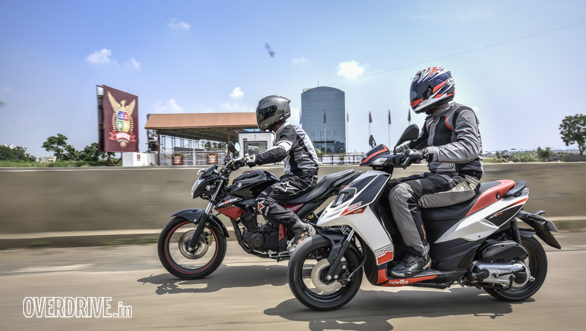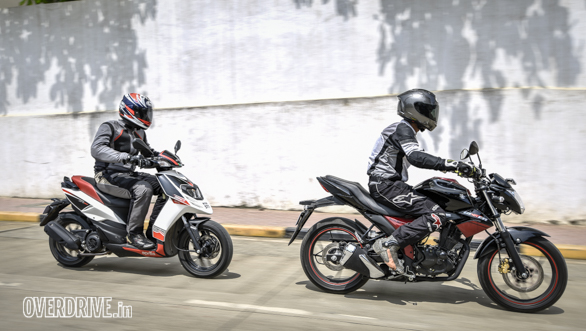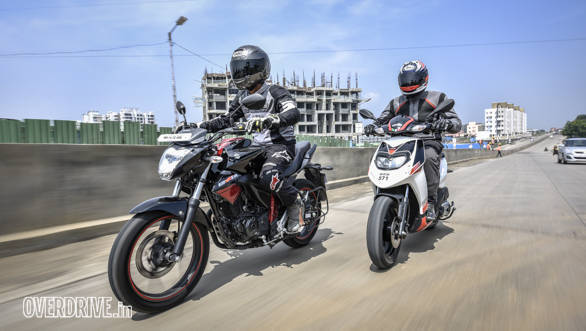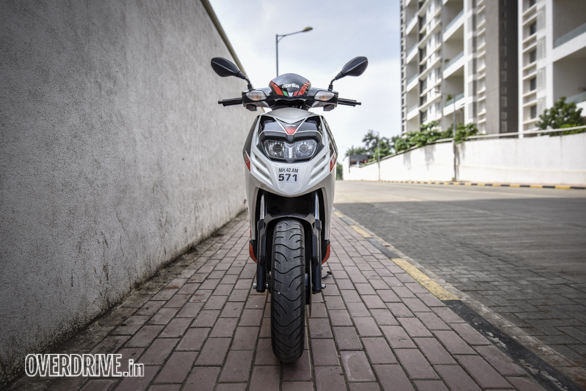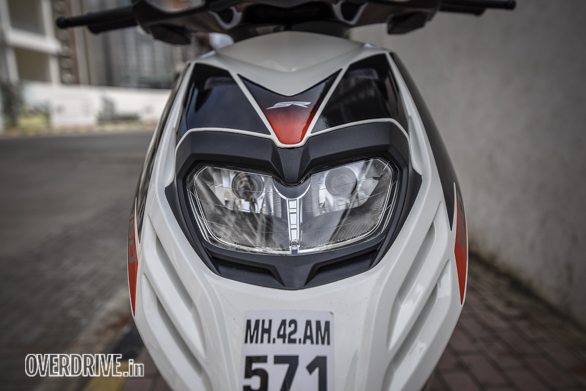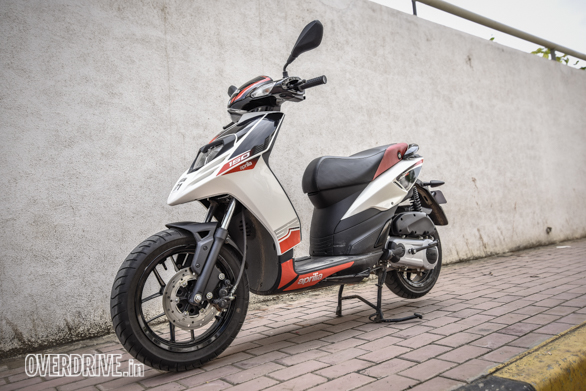 The short front mudguard will splash the scooter's apron just a little bit in the wet but the rear mudguard does its job very well. Not that it matters - I would get rid of both.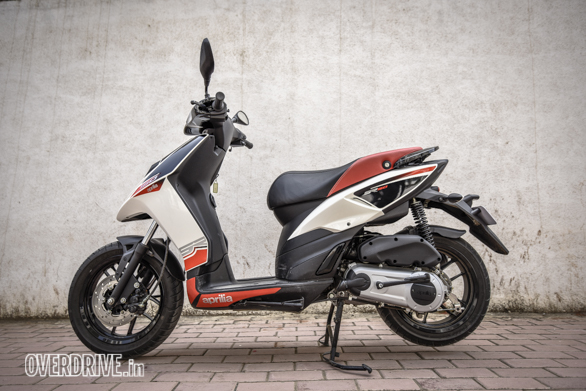 The Aprilia SR150 does have a bag hook but space on the footboard is at a premium.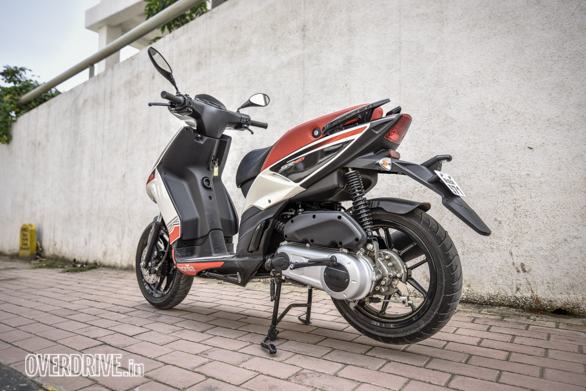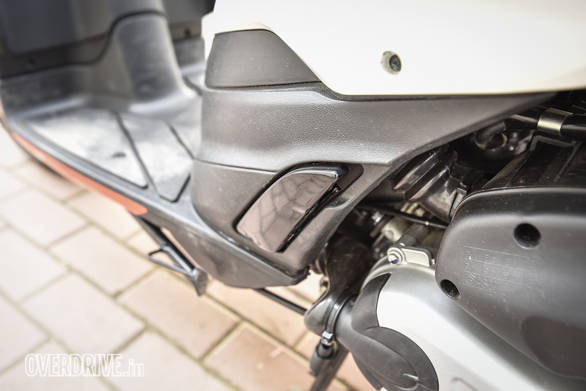 We absolutely love how the Aprilia SR150 passenger footpegs are executed. They fold smoothly into the bodywork. Lovely!
The narrow-skinny bodywork means the SR150 isn't a very practical scooter. The underseat storage is par for the course and if you have a reasonably good helmet, it's not going to fit in there. Note functional plastic filler cap.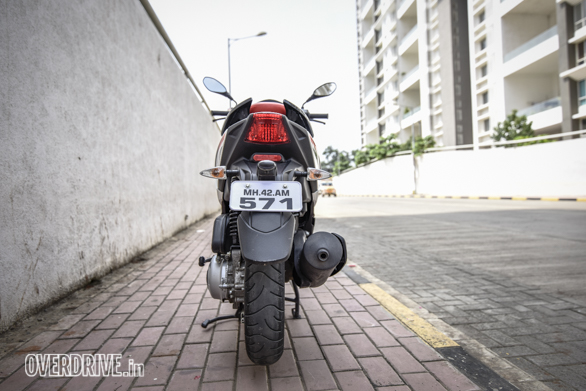 Aren't the Aprilia SR150's wheels just the best looking two-wheeler alloys in the business?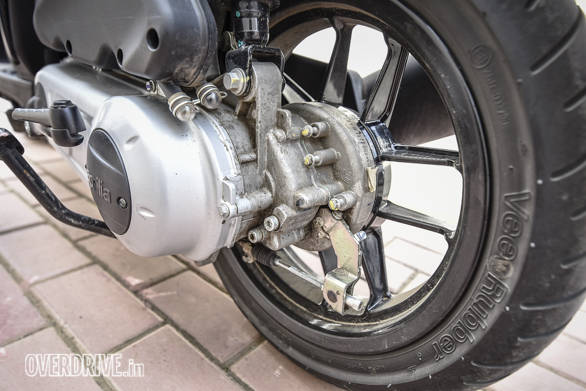 The Aprilia SR150 uses different gearing from the Vespa 150 and adds these gorgeous 14-inch wheels with tubeless and sticky Vee Rubber, er, rubber. Makes the scooter feel taut, grippy and on the ball.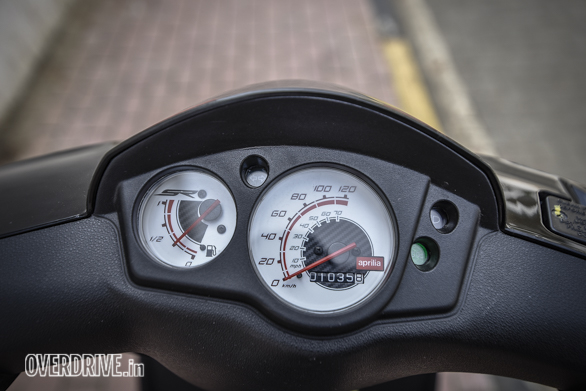 The SR150 gets a basic set of instruments - I would have appreciated at least the addition of a clock. That said, these are clear meters and easily to glance at and read fast.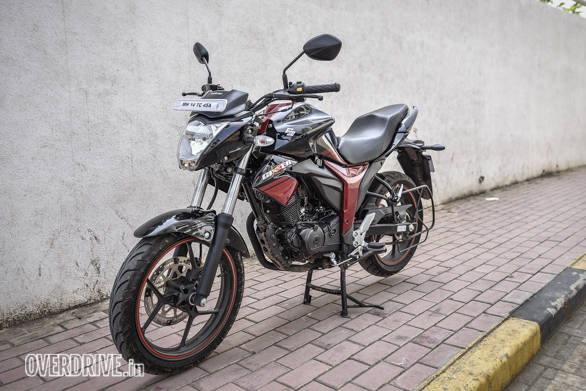 Old school! Both the bikes have kickstart levers, though we aren't quite sure why. We haven't used in absolutely years.
The Suzuki Gixxer has this interesting exhaust design with the distinctive (if slightly flashy) chrome tip. Sounds quiet and normal, though. And bitterly refined
The Suzuki Gixxer is tuned for a competent ride quality that is biased towards absorption. It's nicely balanced so as to support the handling rather than interrupt it. Easily the more comfortable of the two bikes here.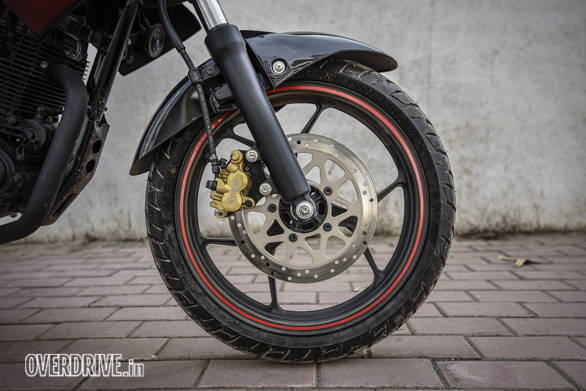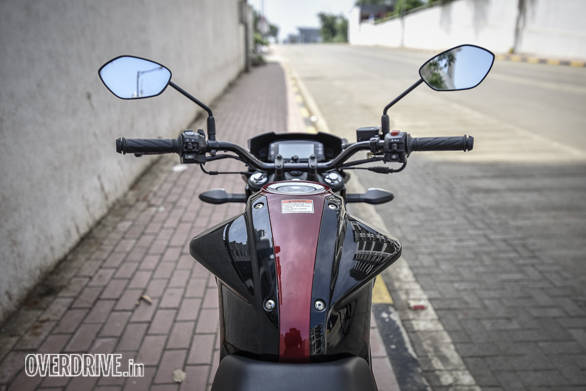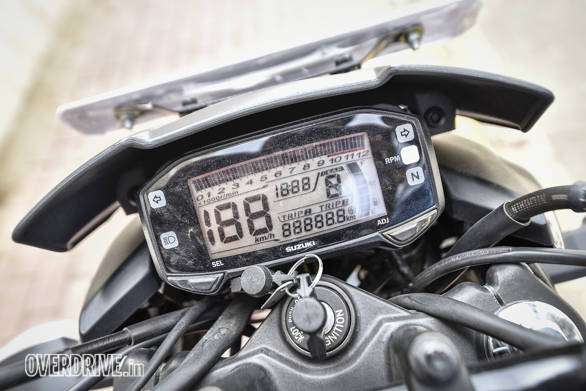 They do look dense when you see them for the first time. But the Suzuki Gixxer meters are clear and easy to read once you've gotten used to the layout.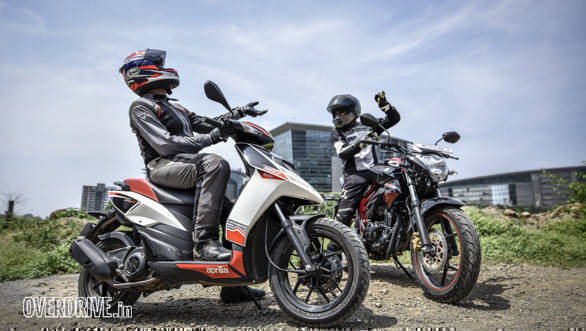 Ashok: "So then you pour the coffee from high up to aerate it before you serve it"
Shumi: "Weren't we talking about cornering, Ashok?"
Price (Ex-Delhi)
Starts Rs 1,11,871
Price (Ex-Delhi)
Starts Rs 83,860